Memorandum of Understanding (MOU) between UTHM and Prasarana Malaysia Berhad
Posted On 16/04/2019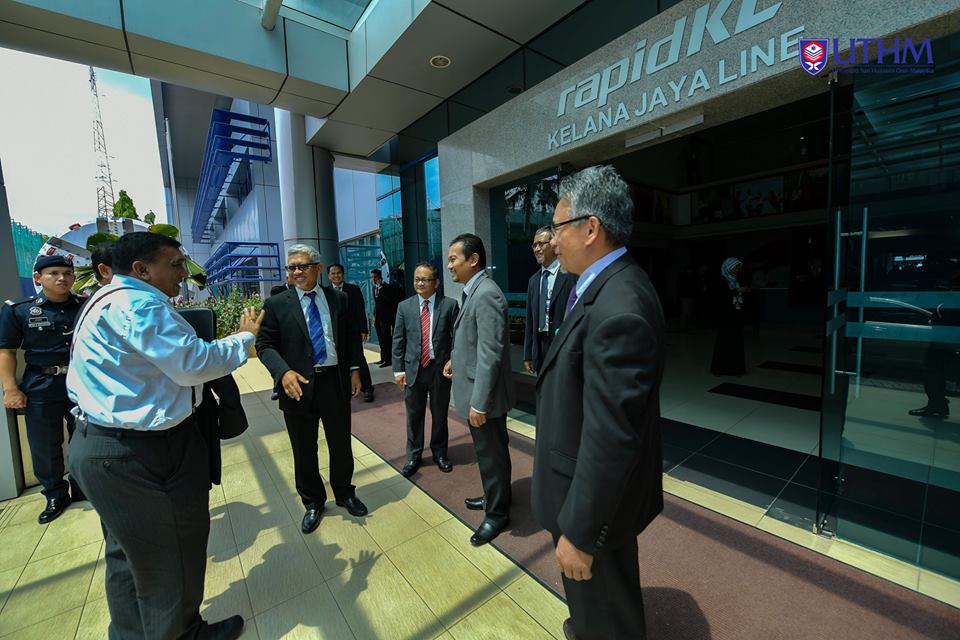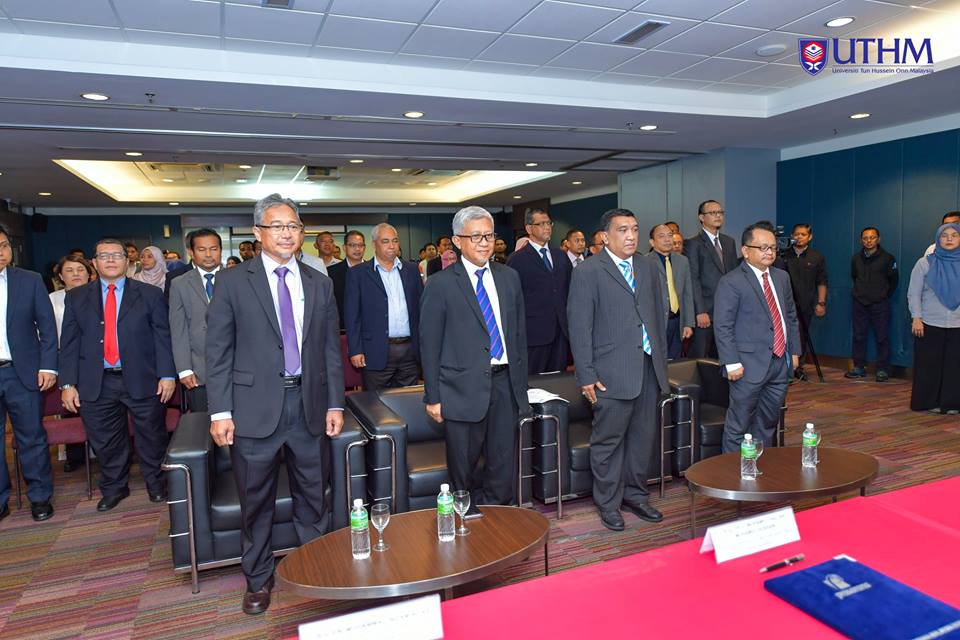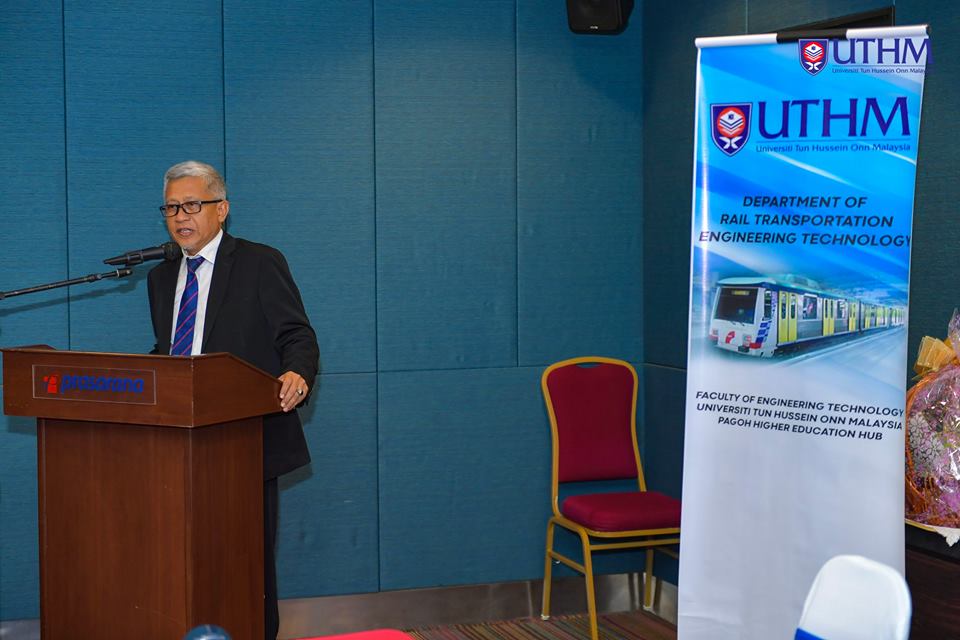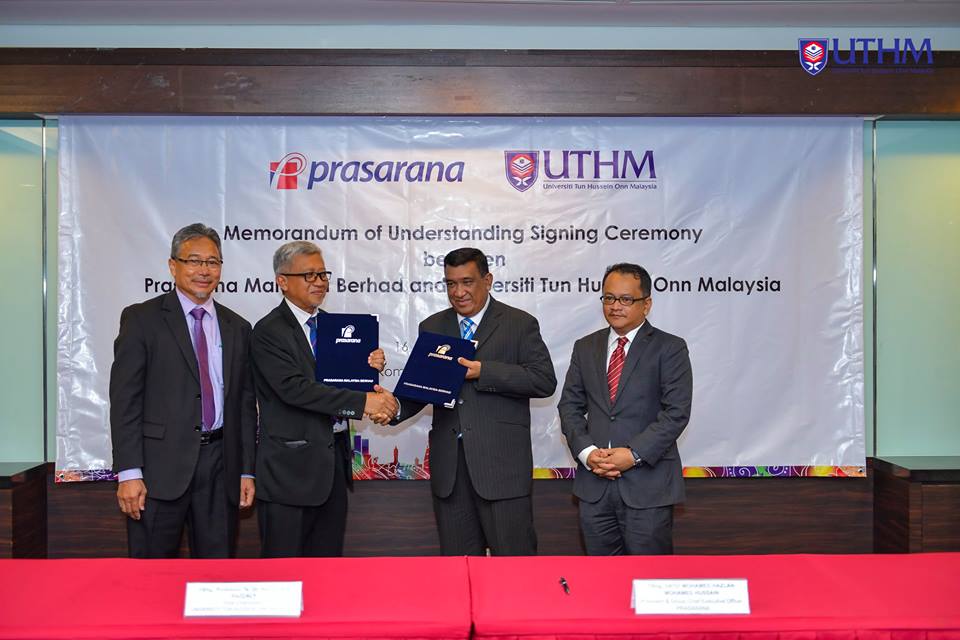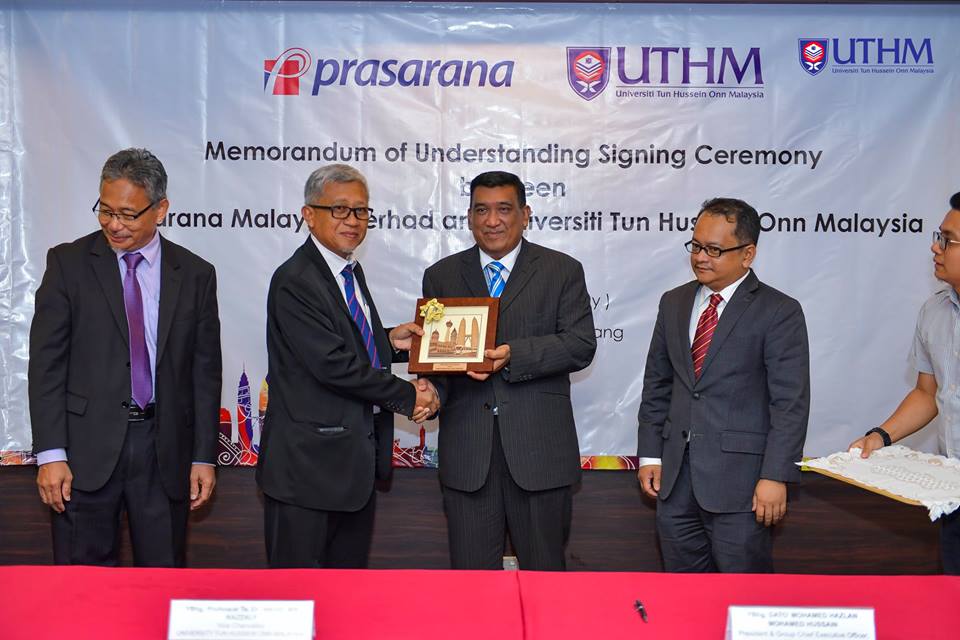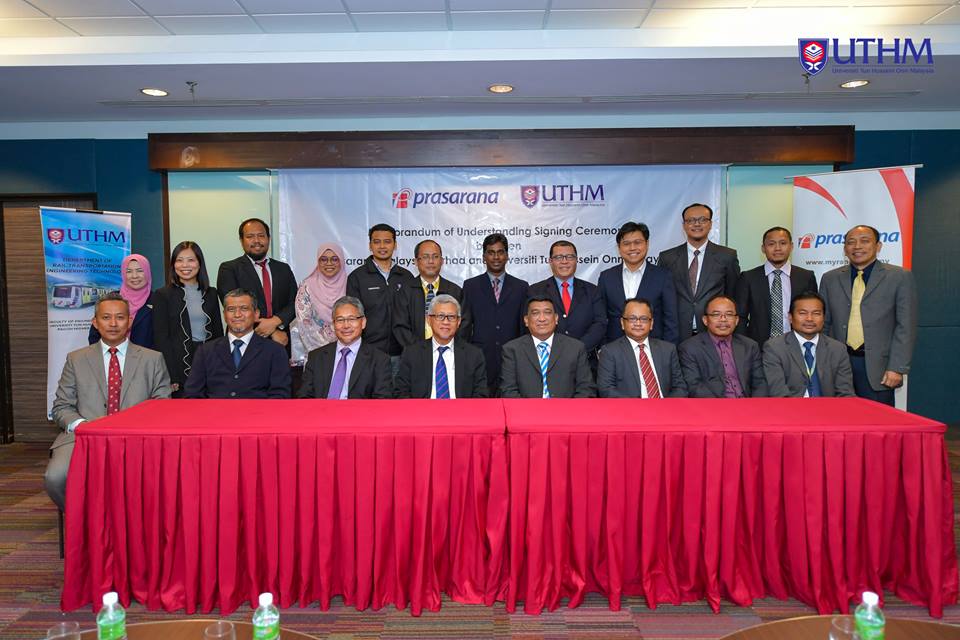 57471906_10158566157952588_8608392862494621696_n
57454607_10158566157662588_8804457226203824128_n
57364726_10158566157707588_1640774538973151232_n
56990266_10158566157002588_781445144611127296_n
57183718_10158566157072588_7058101726691196928_n
57277792_10158566157507588_9048969422307328000_n
56966737_10158566157142588_7189512942671364096_n
✅ Prasarana-UTHM jalin kerjasama perluas bidang kejuruteraan rel
Date:
16th April 2019
Place/Venue:
Rapid Rail Complex, Lembah Subang, Selangor.
Participants:
Universiti Tun Hussien Onn Malaysia (UTHM) and Prasarana Malaysia Berhad
Description:
Prasarana Malaysia Berhad (Infrastructure) and Universiti Tun Hussien Onn Malaysia signed a joint venture extending the expertise in rail engineering in the country due to the growing demands of the rail industry. According to the Prasarana Group President and Chief Executive Officer (CEO), Datuk Mohamed Hazlan Mohamed Hussain, this is the second collaboration between Prasarana and UTHM which has been established since 2012 and this time, the cooperation of both parties will focus on the academic development and research in rail engineering technology. For the side of UTHM, this will become another great opportunity also good cooperation with Prasarana, which can inspire both parties in order to produce human capital in rail technology. According to UTHM Vice-Chancellor, Prof Dr. Wahid Razzaly, he was so grateful to become as a strategic partner with Prasarana Malaysia Berhad once again in order to achieve their common goals. This meaningful event was held in Rapid Rail Complex in Lembah Subang, Selangor.