SIO 2 – Waste & Recycling Sustainable Activities
JANUARY 2020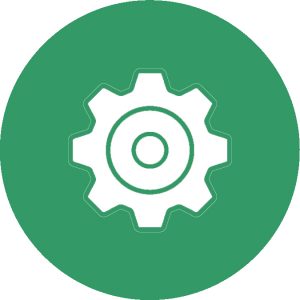 S20120/01
Green Activity:
Save the Tree, Save the Knowledge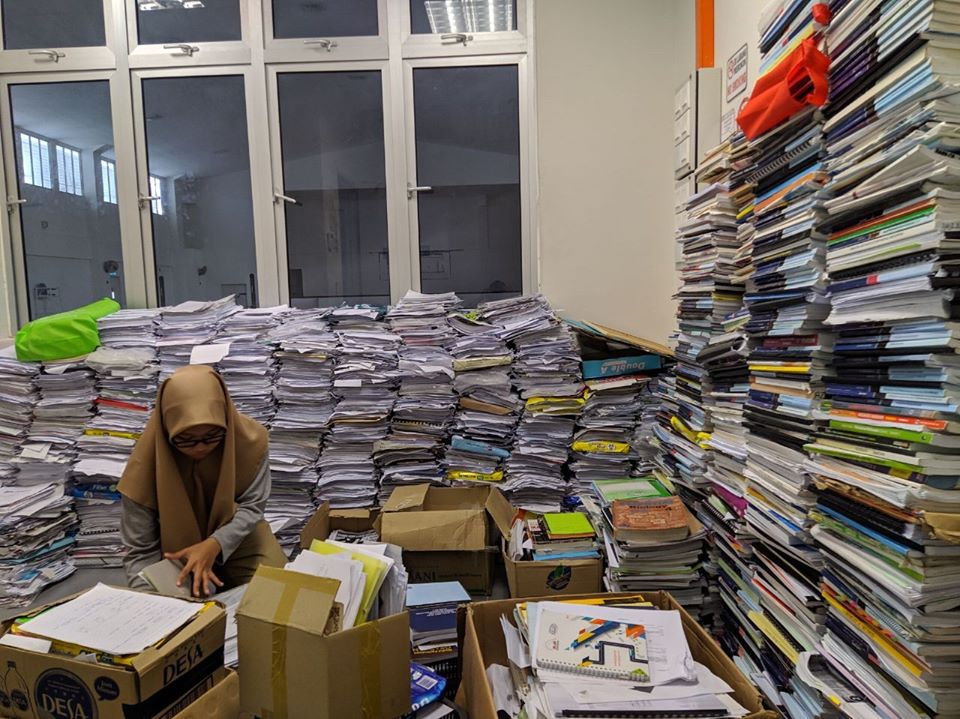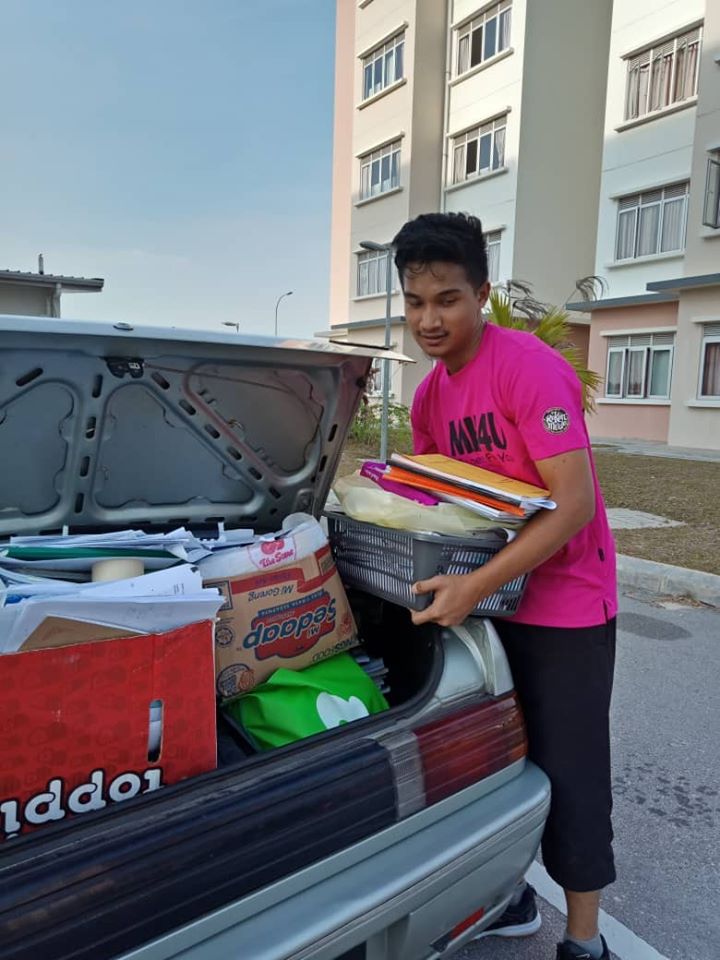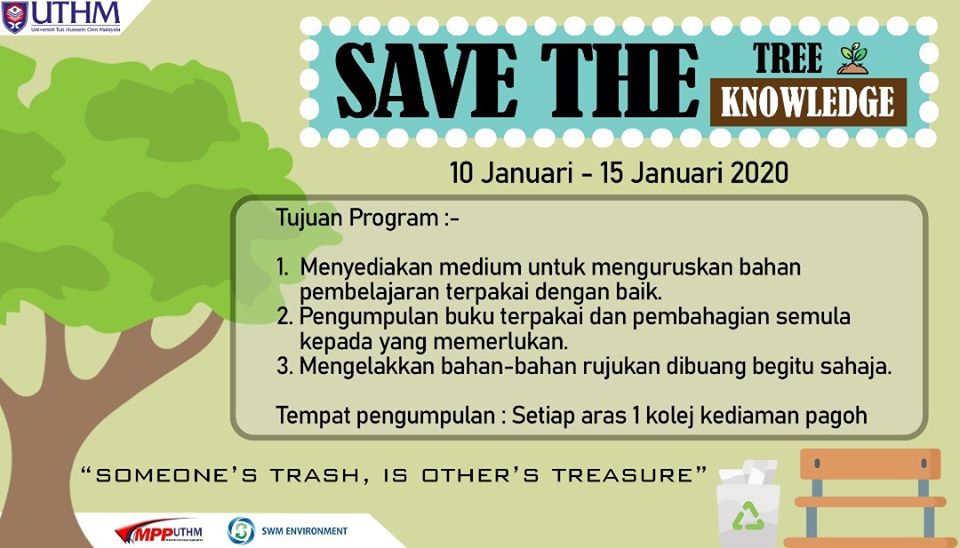 82307182_10159371984802588_7315377234158551040_o
82339765_10159371984947588_4965260134394626048_o
83256776_10159371985092588_3228186909612179456_o
82334311_10159371985322588_2343983512803082240_o
82417415_10159371985202588_7848207483876147200_o
Date:
 19th January 2020
Place/Venue:
UTHM Pagoh
Participants:
Student Representative Council (MPP) of Tun Hussein Onn University Malaysia (UTHM) Pagoh Branch Campus
Description:
In order to promote recycling practices among campus students, Student Representative Council (MPP) The Tun Hussein Onn Malaysia University (UTHM) Pagoh Branch Campus in collaboration with Solid Waste Management (SWM) Environment organized the 'Save The Tree, Save The Knowledge' program from 10 January to 15 January.  1,216 tons of used material has been collected
The program led by Muhammad Faris Abdul Hadi as the Leading Deputy President of the two (2) MPP, it was well-received by the campus students. The program aimed to manage used learning materials and prevent them from being thrown into the trash. In addition, it also aims to incorporate recycling practices and the importance of preserving the greenery of the campus. According to Muhammad Faris, the program is carried out by collecting used books, papers, boxes, iron, metal cans, and plastic in every block of Pagoh Residential College every day."Looking at the increasing number of books and papers that students donate, they increase every day. We believe the program is able to get the support and attention of many, so this program will be extended until January 16, 2020," said Muhammad Faris.
The program has been running for almost a week and collected 1180 kg of used books and papers. All of these used books and papers were collected by SWM Environment on 17 January. "Instead of books and papers we also managed to collect 10 kilograms (kg) of boxes, 4kg of plastic, 22kg of iron and 22kg of metal cans, bringing the total amount to the collection reaching 1216kg," he added.
Money collected from the sale of these used items will be used for the benefit of UTHM Pagoh students as a token of appreciation for the support and assistance they have provided. It is hoped that this program will open the eyes of campus students on the benefits of this recycling practice, by imposing the slogan 'someone's trash is other's treasure.
---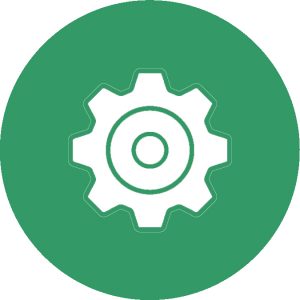 S20120/02
Green Activity:
Food Waste Management- UTHM introduces 'Takakura Home Method'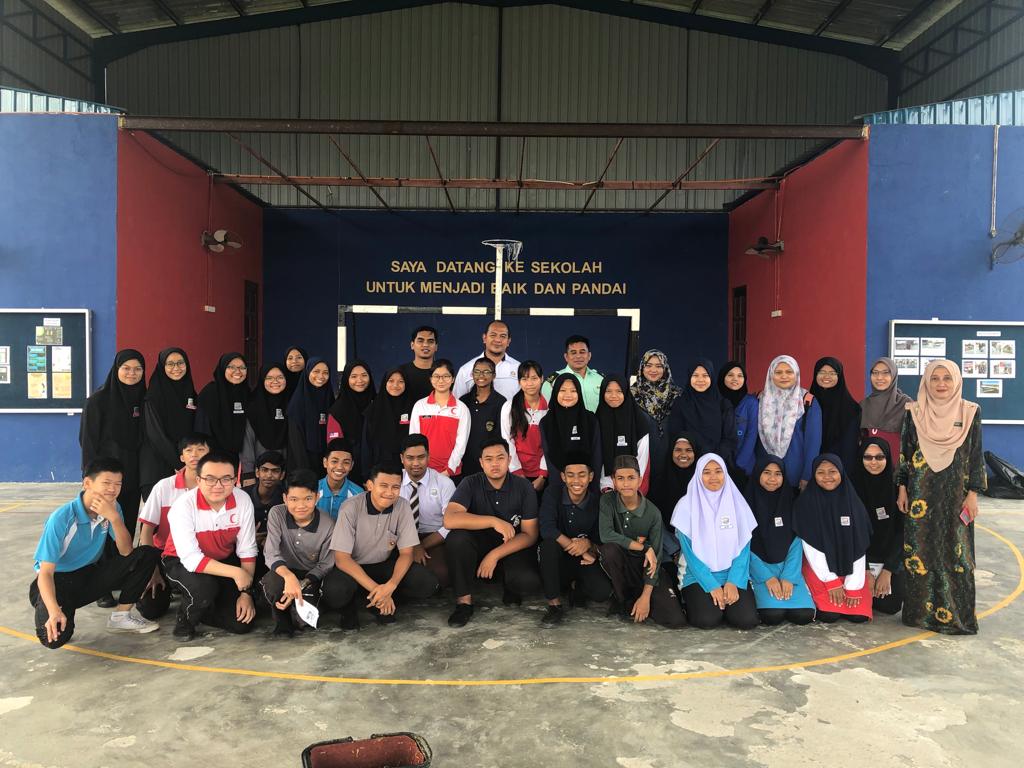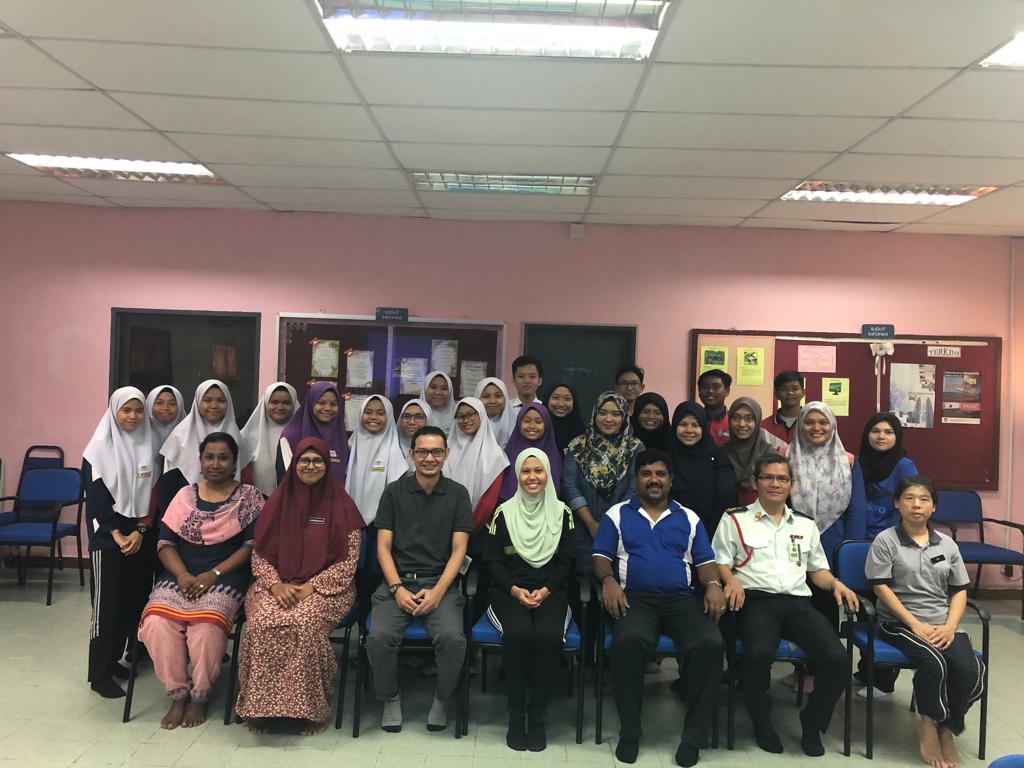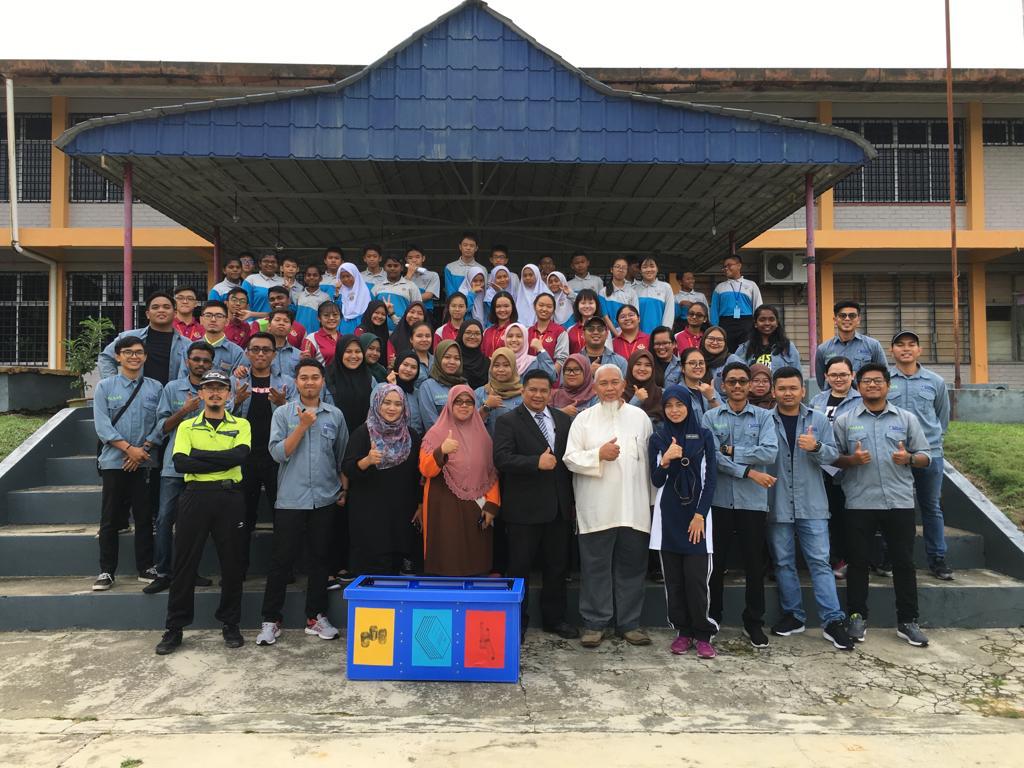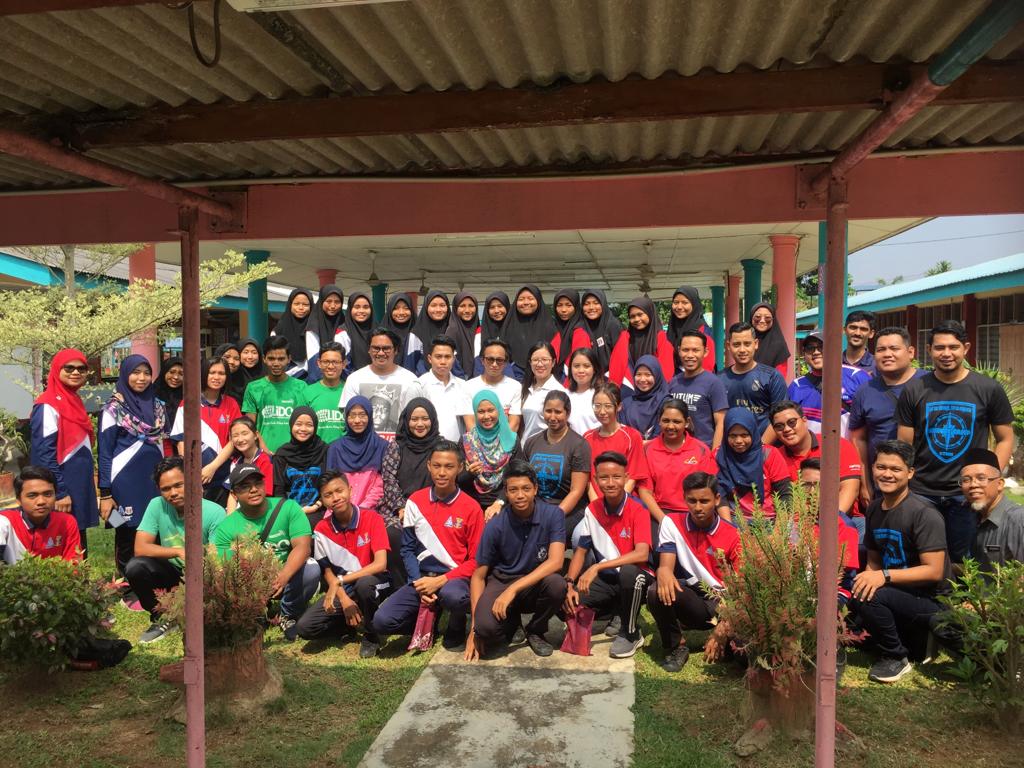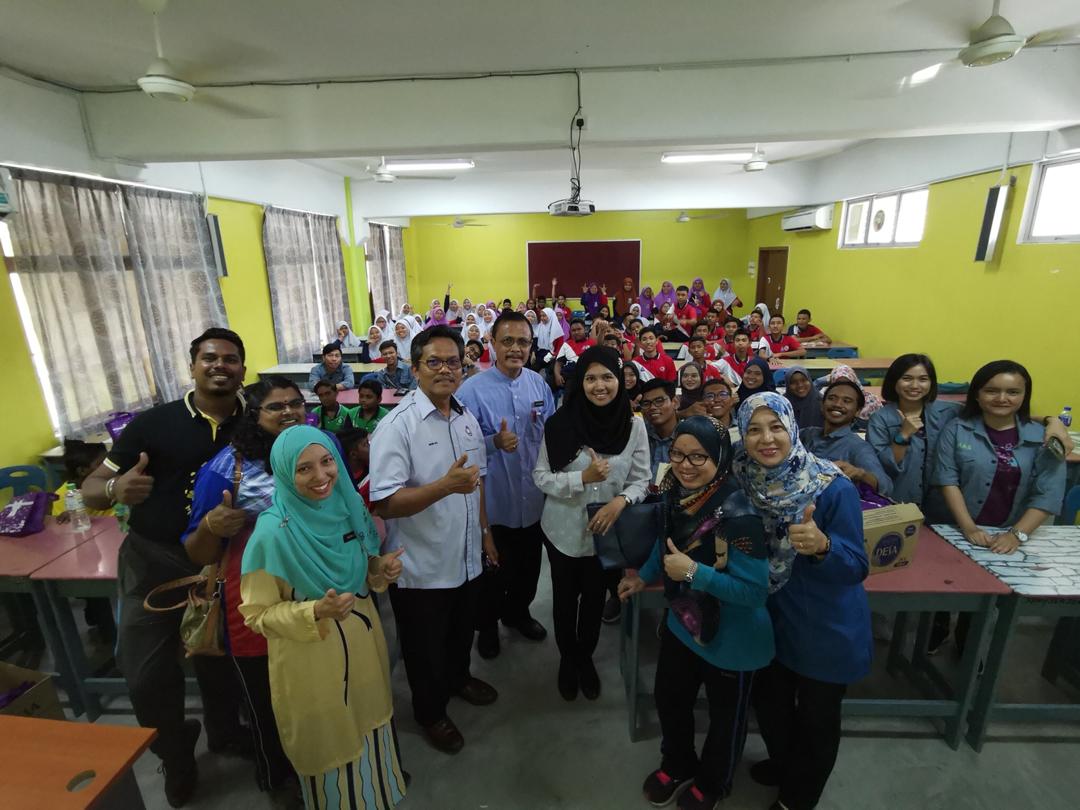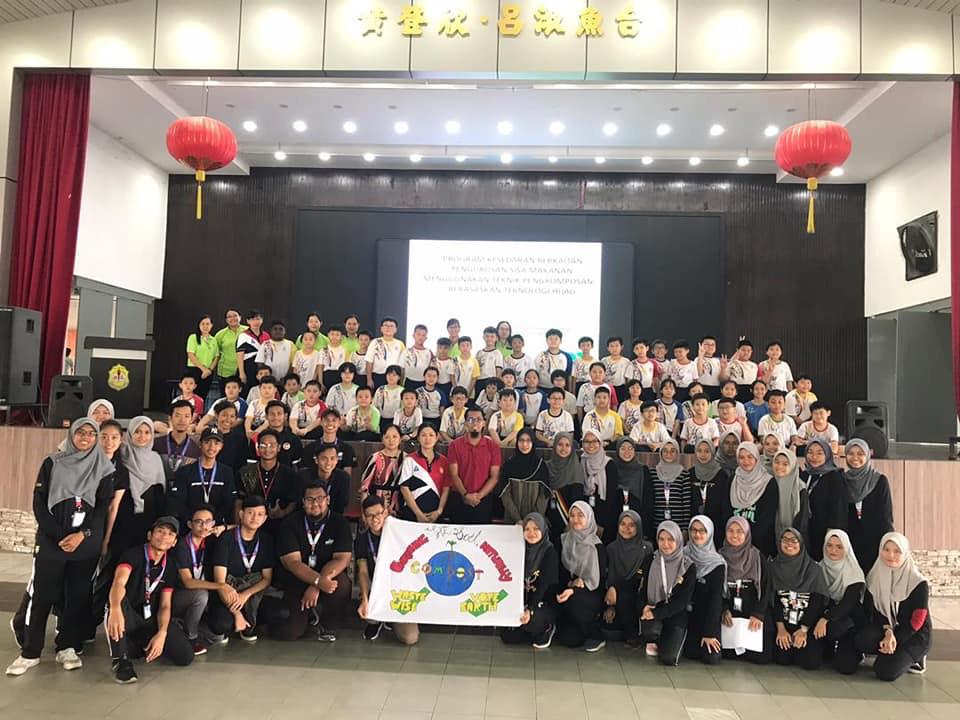 82693291_10159374743262588_4834468506101612544_n
82461922_10159377762832588_1502190899407355904_o
82992395_10159377762497588_8119473688396431360_o
83880550_10159377762267588_1667701024686604288_o
82912656_10159377761897588_1603229115987525632_o
82764002_10159377761572588_3223211224359501824_o
82463051_10159377761182588_3053240148478132224_n
Date:
 20 January 2020
Place/Venue:
UTHM, Batu Pahat, Johor
Participants:
Profesor Madya Ts. Dr. Aeslina Abdul Kadir from Faculty of Civil Engineering and Environment and students from 36 schools around Simpang Renggam.
Description:
Food waste is the biggest contributor from the overall composition of the solid waste generated daily in Malaysia which is 45%. Food waste can actually be recycled and can make organic fertilizers. Besides, it can extend the lifespan of a landfill site in Malaysia. According to the Solid Waste Management and Public Cleansing Corporation (SWM), Statistic for 2017 shows that the total amount of food produced by the people of Malaysia is almost 15,000 tonnes per day and this number is expected to increase to 30,000 tonnes by 2020 due to the growing population in this country. On average, this experiment that was done in 36 schools around Simpang Renggam area shows every school has produced a minimum of 2 kilograms of food (kg) and can weigh up to 7 kg a day.
---
February 2020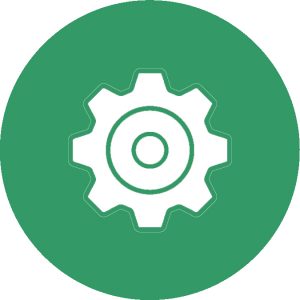 S20220/01
Green Activity:
Kasih Bin Program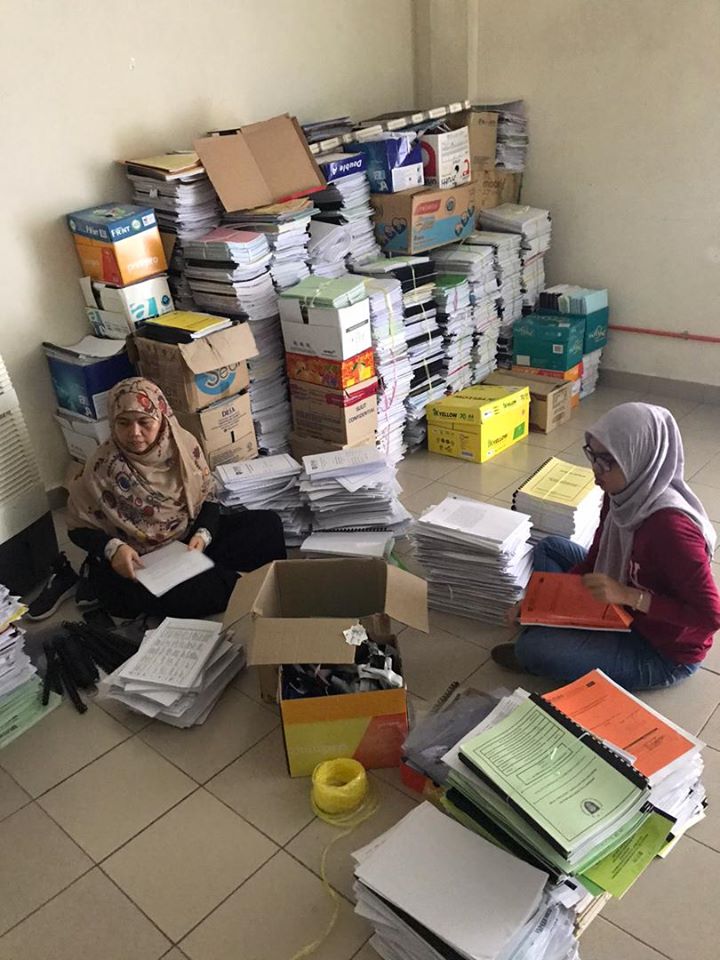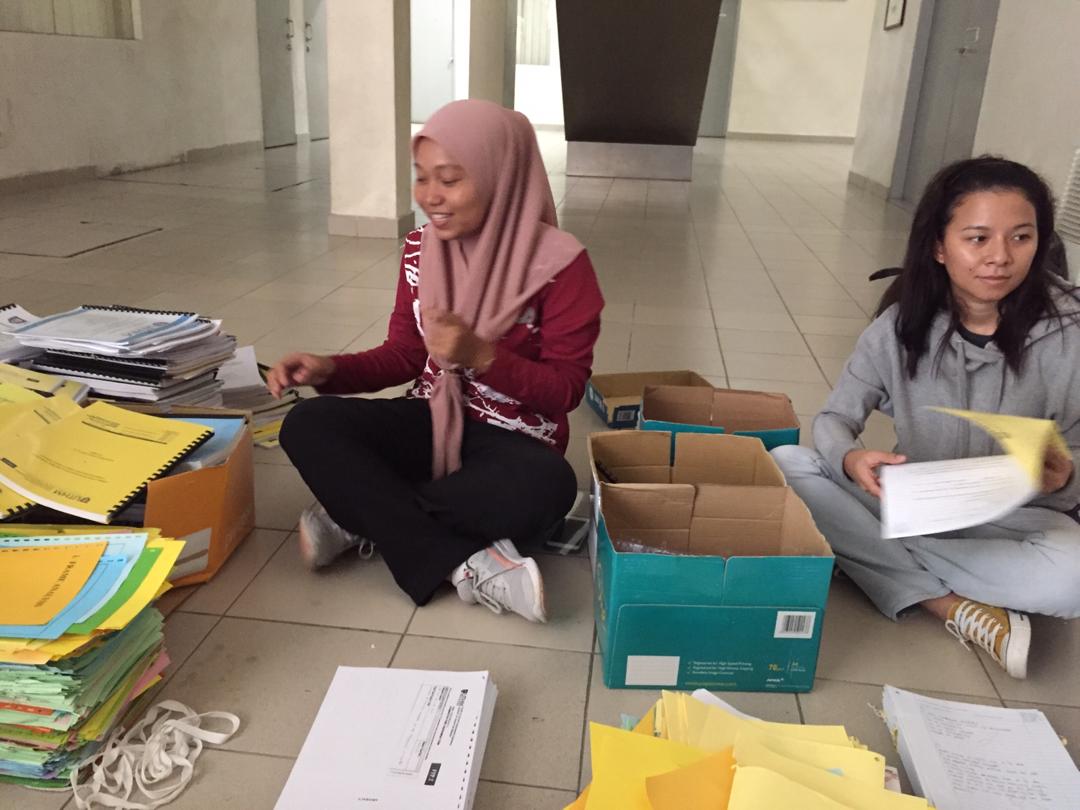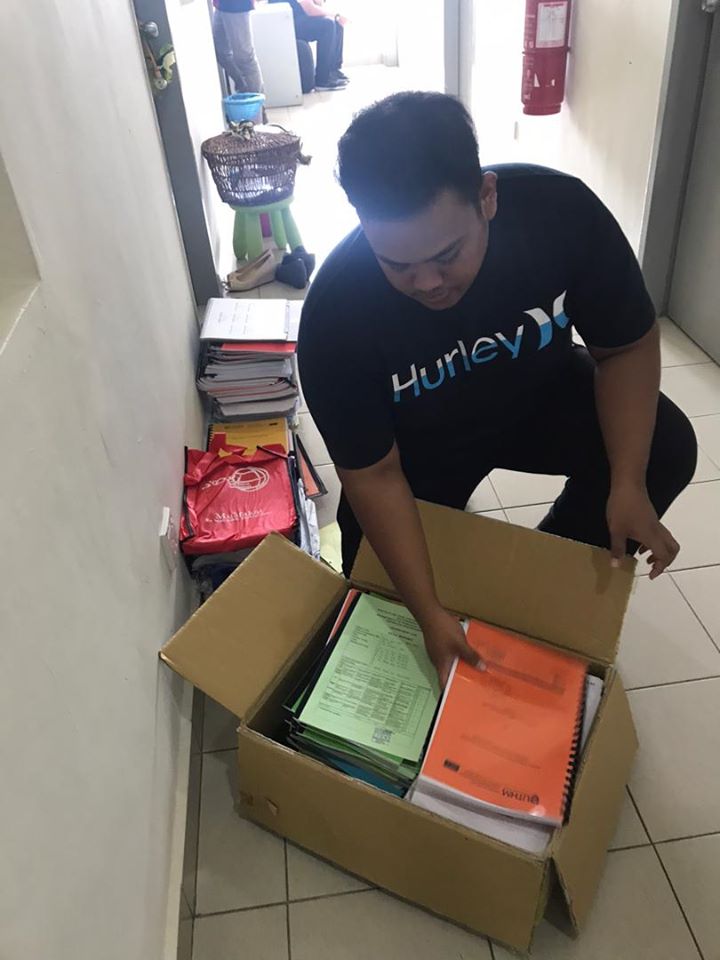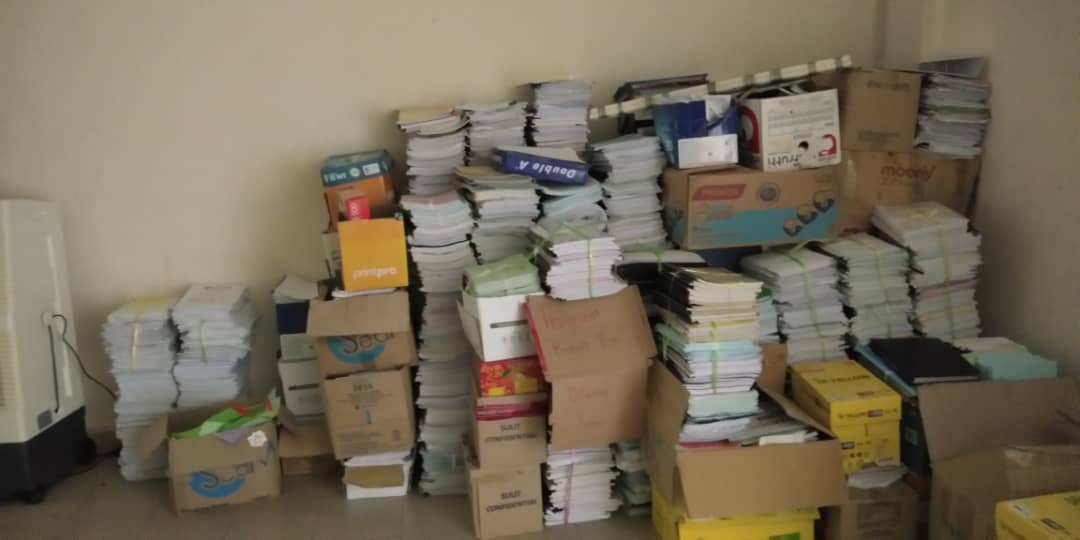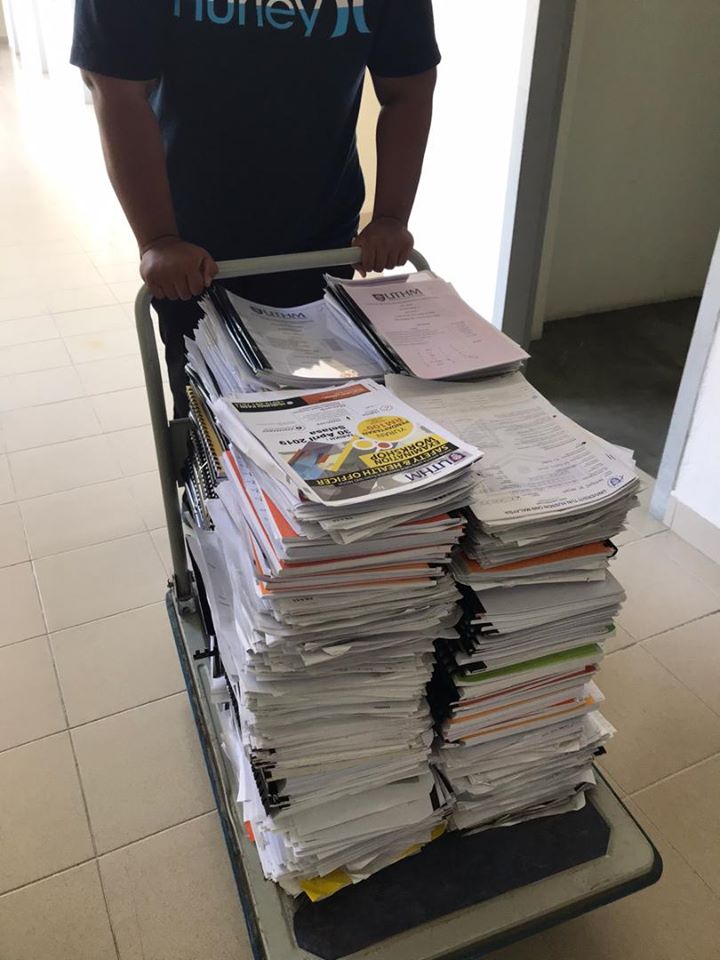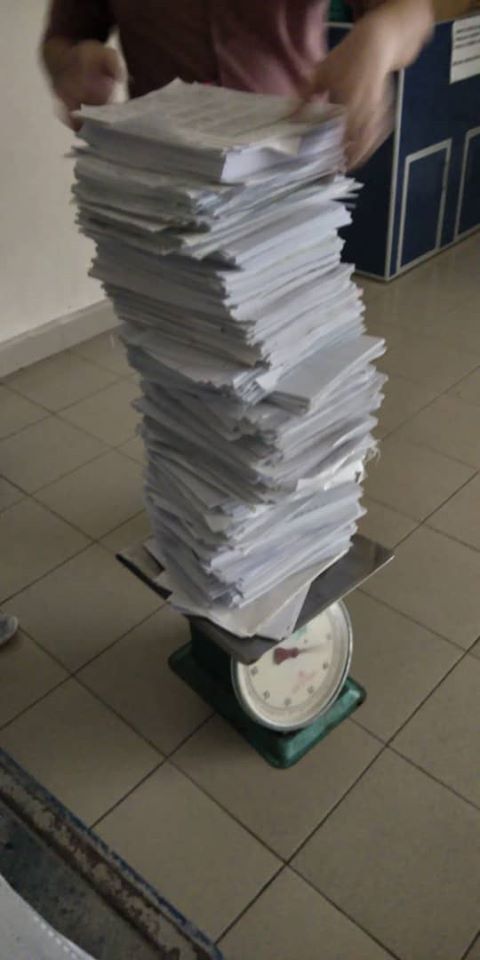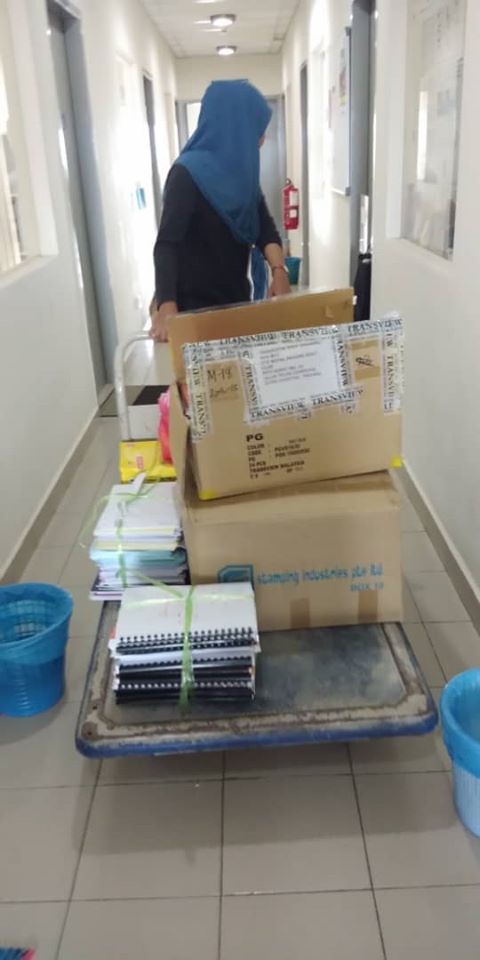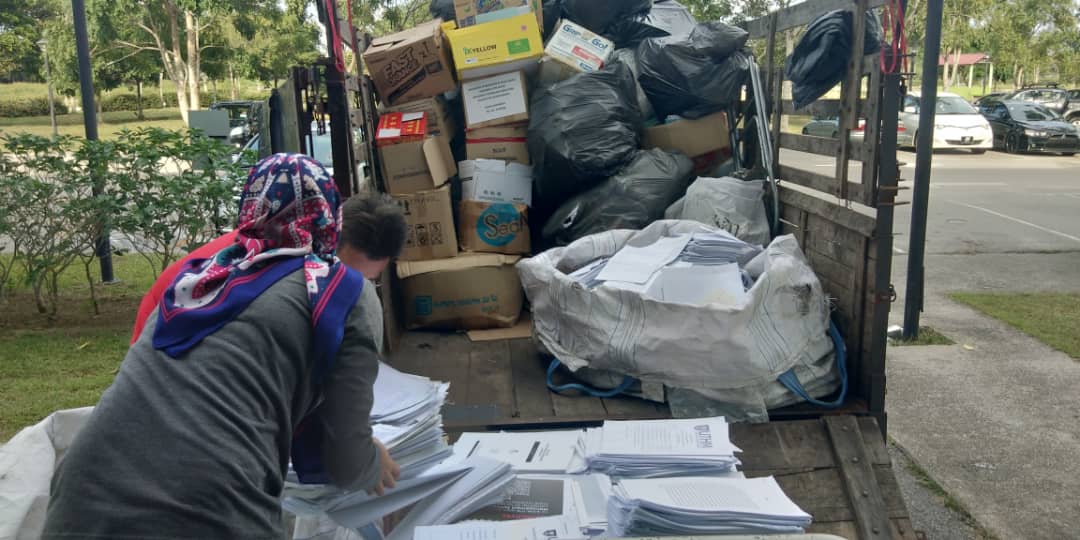 Date:
 13rd February 2020
Place/Venue:
UTHM Batu Pahat, Johor
Participants:
Faculty of Civil Engineering and Built Environment (FKAAB) staff and The Graduate Students Association (GSA)
Description:
The Program "Kasih Bin" was held on 11th February 2020 and 13rd February 2020 by Faculty of Civil Engineering and Built Environment (CESWEC FKAAB) staff society with the collaboration of  Postgraduate FKAAS (CiBPS) and The Graduate Students Association (GSA). More than 1 tonne paper are collected for recycle.
---
MARCH 2020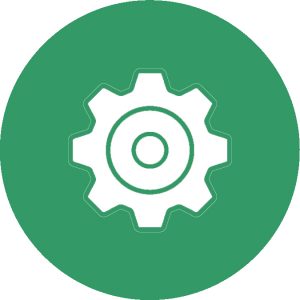 S20320/01
Green Activity:
"Go Green Campus 2020" Program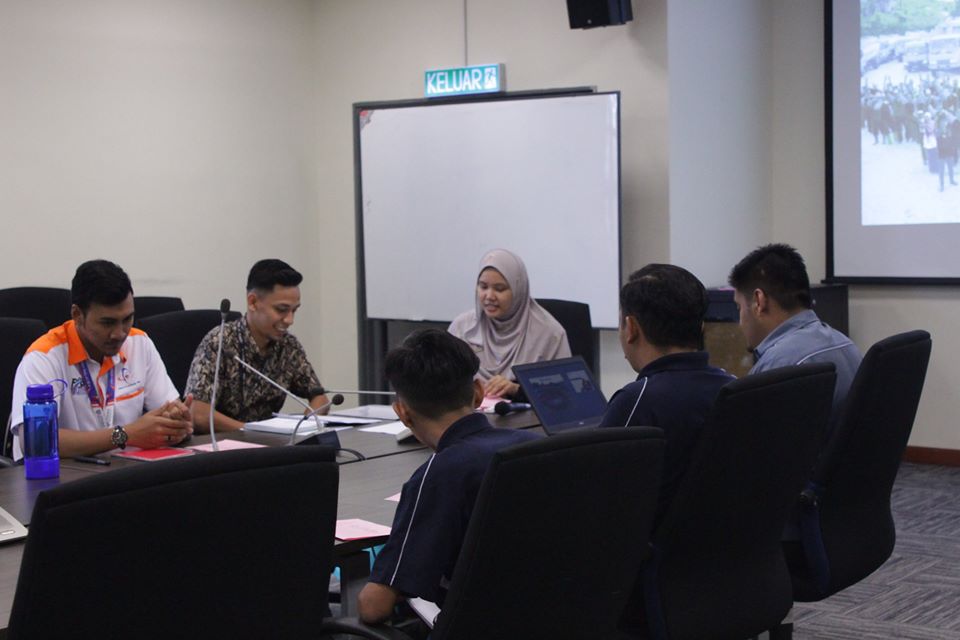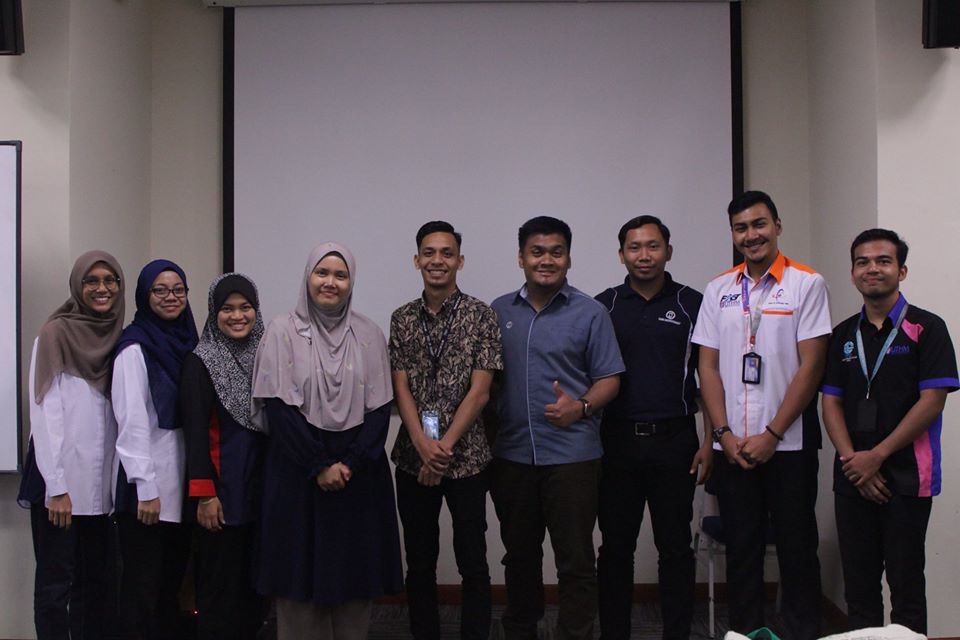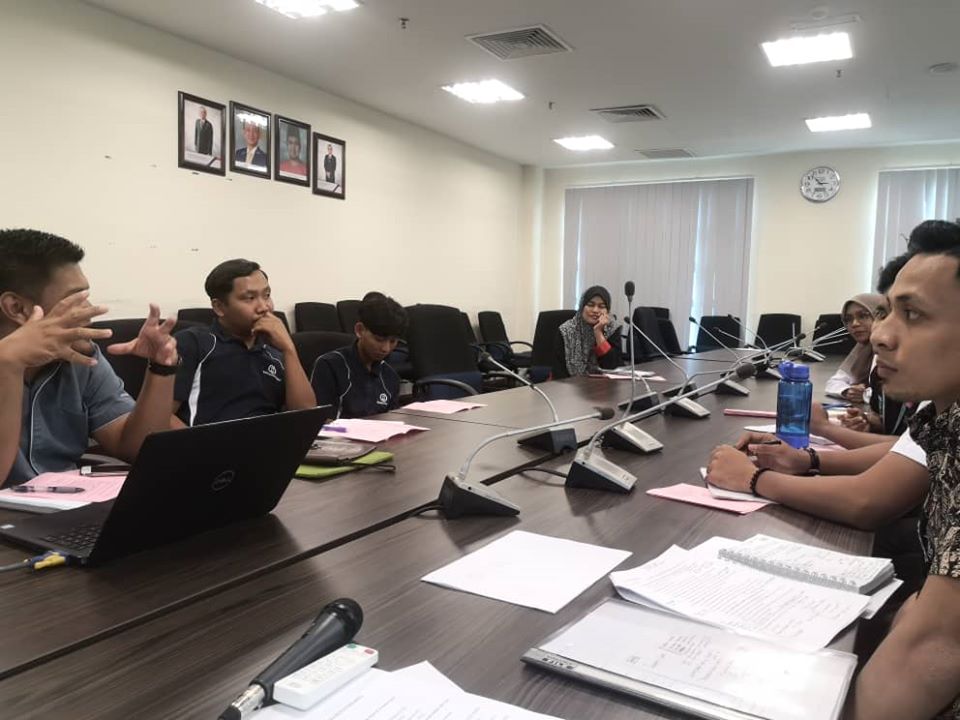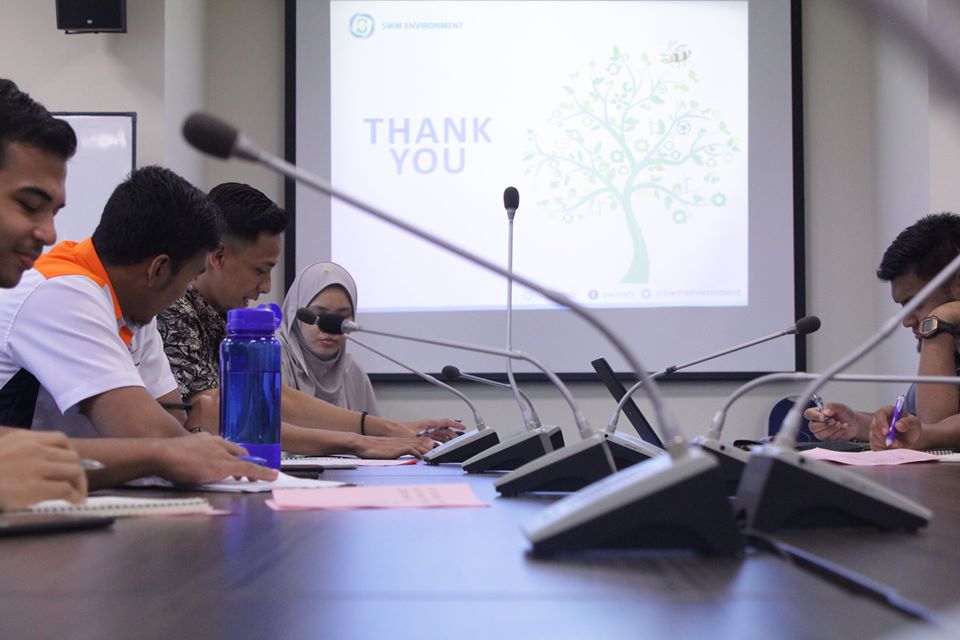 87066731_1592248497593524_981459293389717504_o
88965507_1592248137593560_6851505768164753408_o
88974366_1592247670926940_6634275178555637760_o
89259070_1592248147593559_3172314105260277760_o
89472880_1592247850926922_5992716800947650560_o
Date:
 05th March 2020
Place/Venue:
Bilik Mesyuarat 5, Aras 1, Blok A1 UTHM Kampus Cawangan Pagoh.
Participants:
Faculty of Applied Science and Technology staffs and SWM Environment Sdn. Bhd.
Description:
Preliminary discussion of the implementation of the "Go Green Campus 2020" Program (Leading Towards Zero Waste!) with SWM Environment Sdn. Bhd. organized by the Faculty of Applied Science and Technology (FAST), University of Tun Hussien Onn Malaysia.
---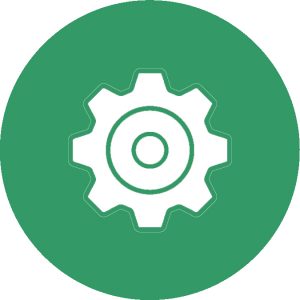 S20320/02
Green Activity:
Creative and Innovation Program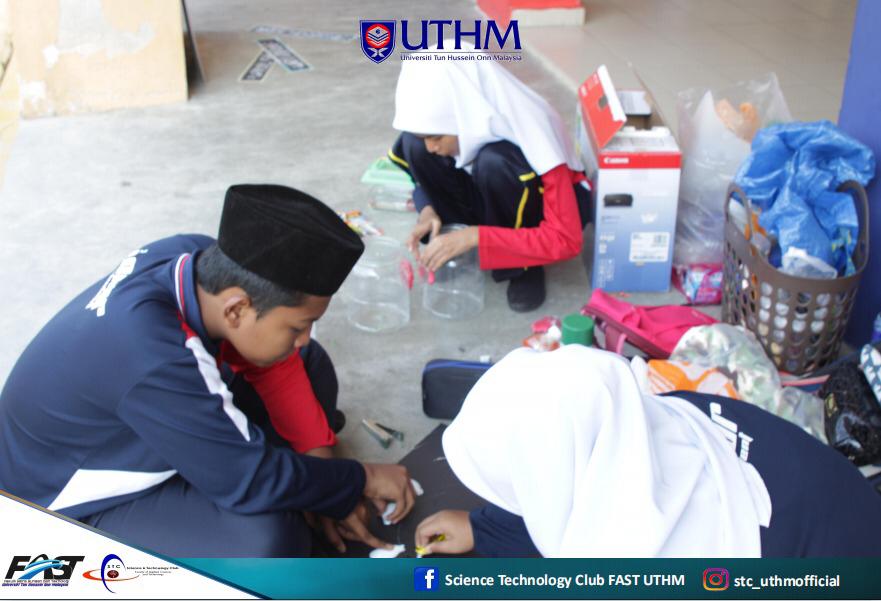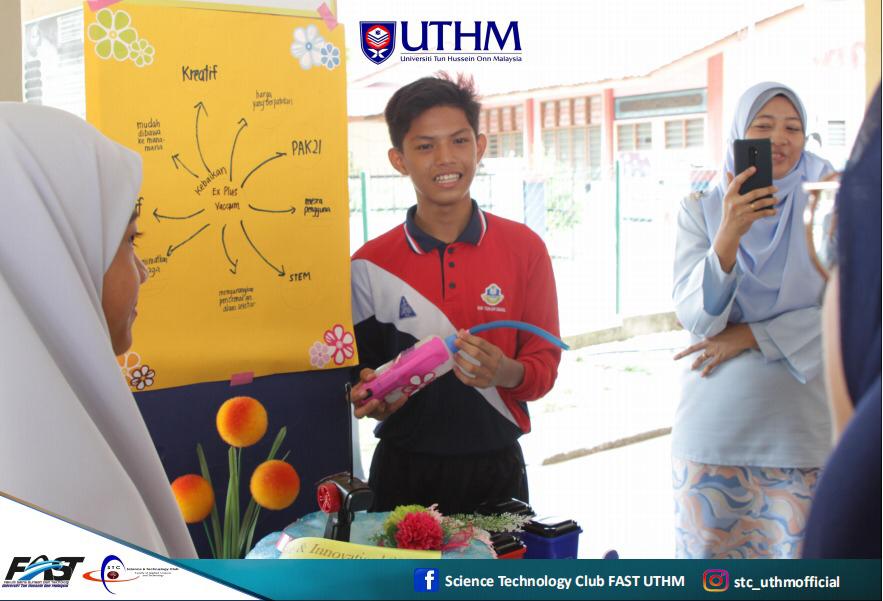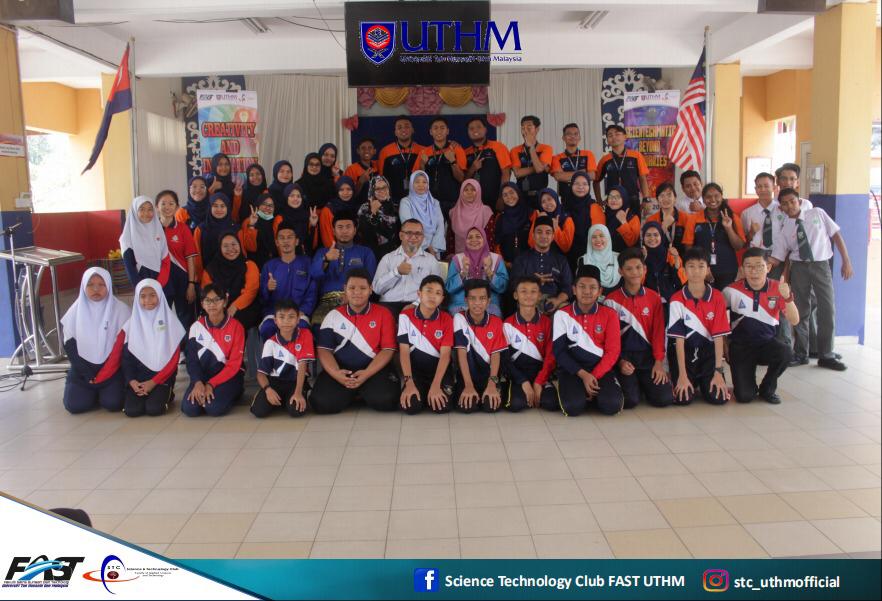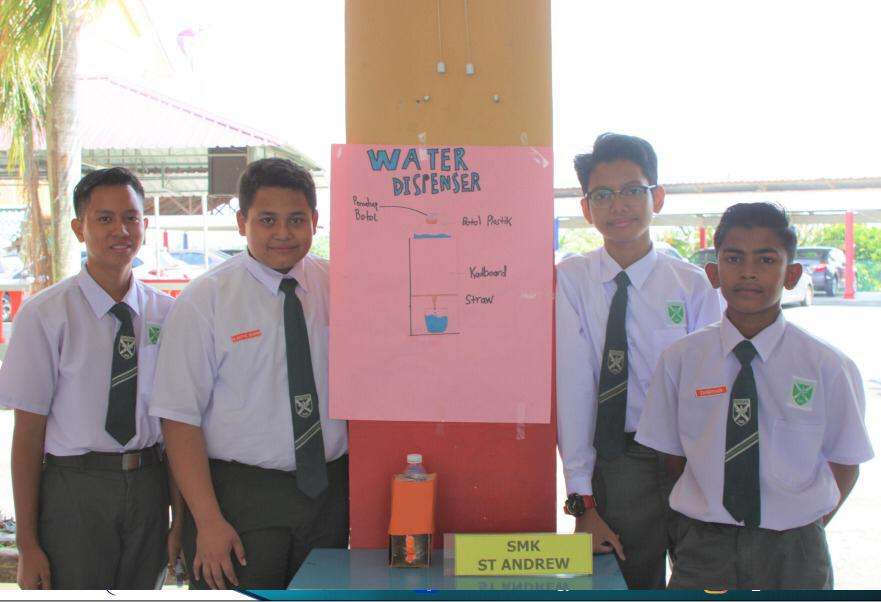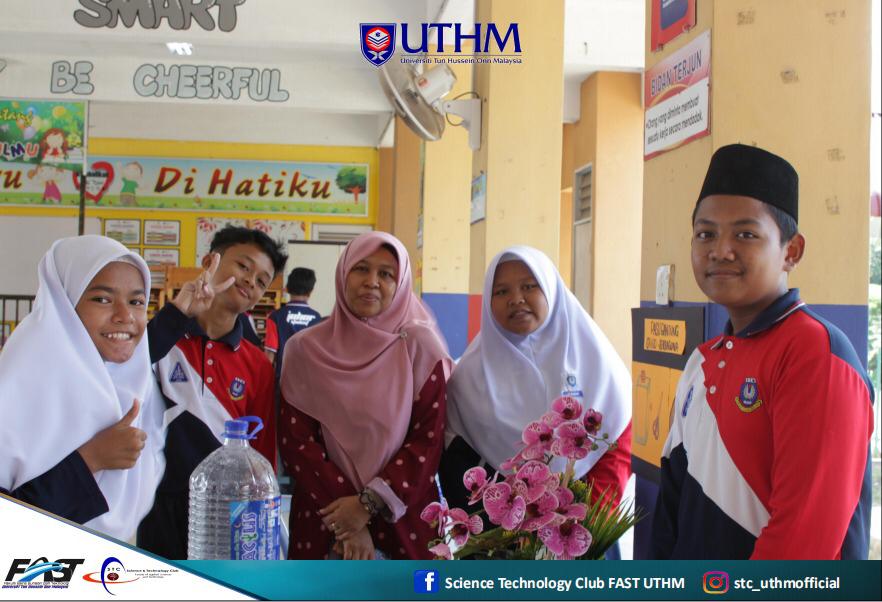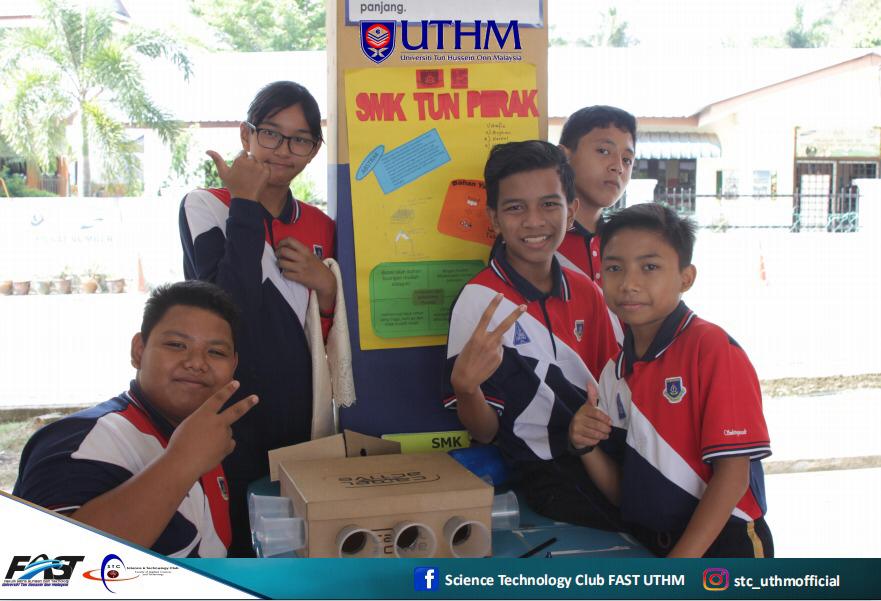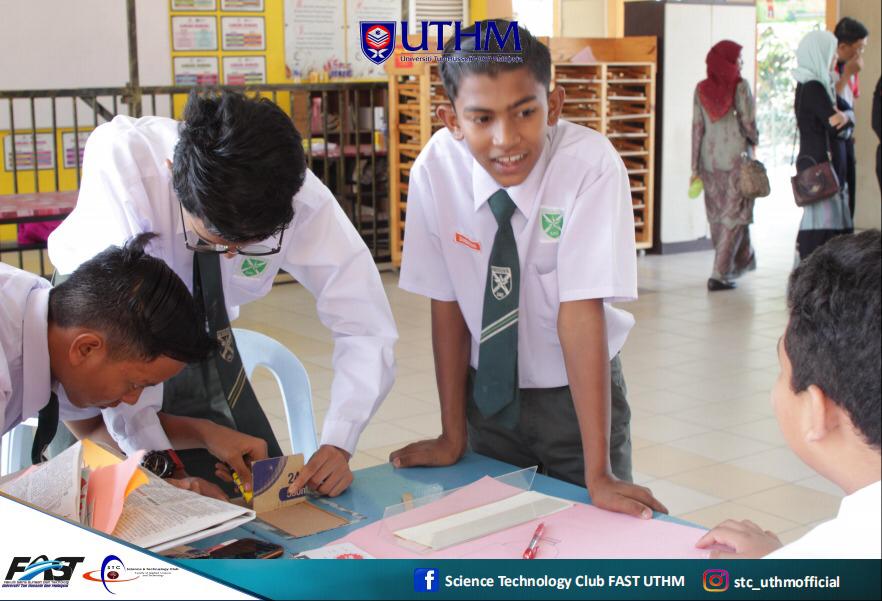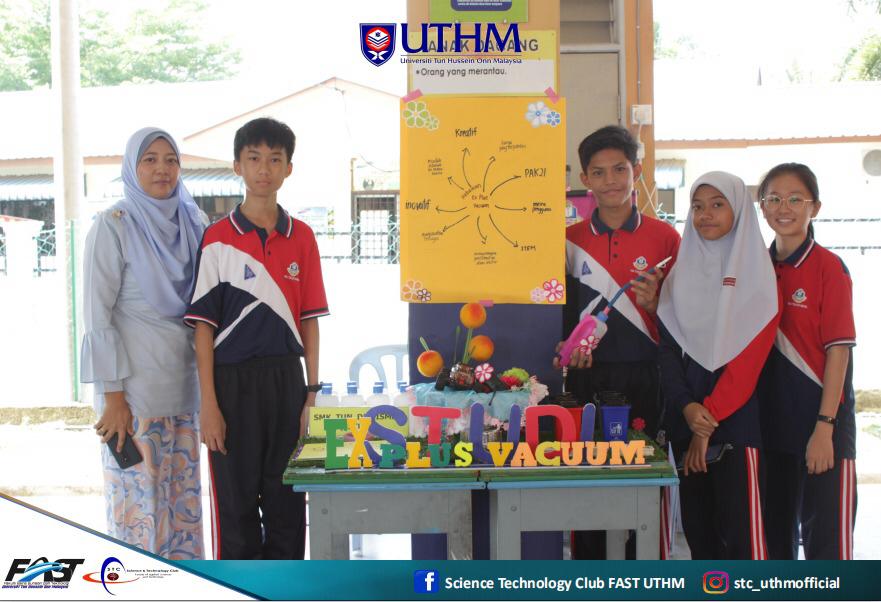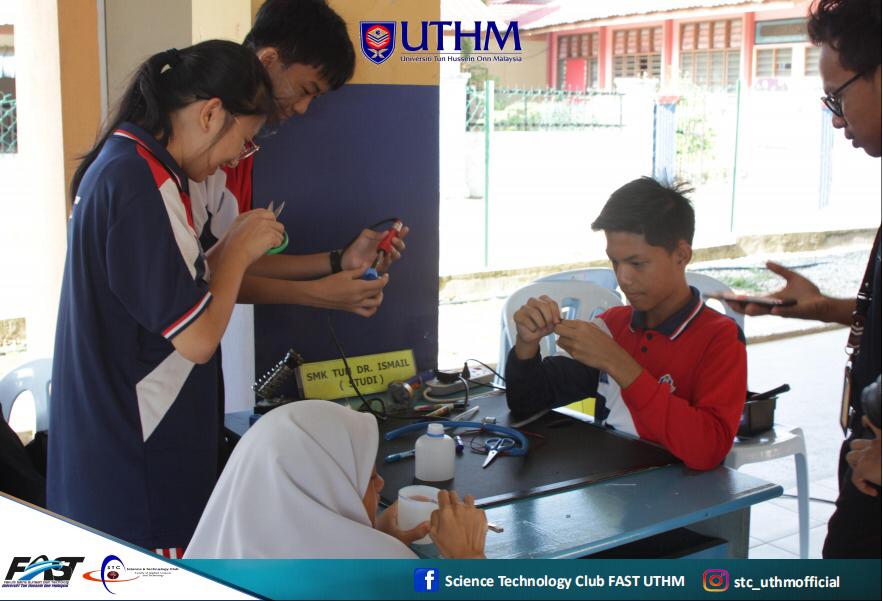 89252200_2853316041390198_4069741839517745152_n
89773530_2853316058056863_7967623375889629184_n
89788142_2853316171390185_6271301071394570240_n
89790526_2853315944723541_2399921574888079360_n
89827768_2853316188056850_1081635909465538560_n
89872808_2853316374723498_6236317772494667776_n
89873016_2853315958056873_1919965641054355456_n
89978487_2853316151390187_9169729235357532160_n
90073376_2853316048056864_518429164244566016_n
90097302_2853315954723540_3662001520158703616_n
Date:
 12th March 2020
Place/Venue:
Dewan Al-Faiq SK Parit Zain
Participants:
Students from SMK Bandar Maharani, SMK Tengku Mahkota, SMK St. Andrew, SMK Tun Dr Ismail an SMK Tun Perak.
Description:
Creative and Innovation Program is a program that honors students' talents in creating innovative products. The program was attended by 5 schools around Muar, which are SMK Bandar Maharani, SMK Tengku Mahkota, SMK St. Andrew, SMK Tun Dr Ismail and SMK Tun Perak
---
APRIL 2020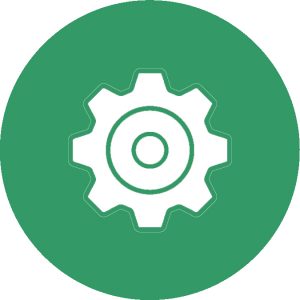 S20420/01
Green Activity:
Peningkatan Sisa Organik dan Sisa Klinikal ketika Penularan Wabak COVID-19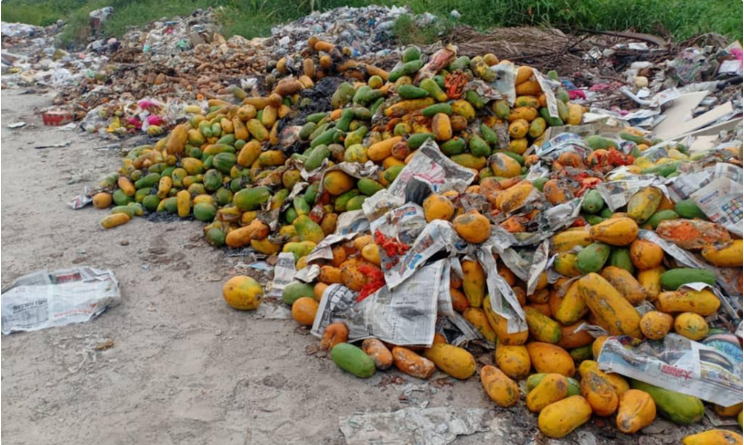 Date:
 12 April 2020
Place/Venue:
UTHM
Participants:
Ts. Dr. Roslinda binti Seswoya dan Prof. Madya Ts. Dr. Rafidah binti Hamdan
Description:
Kerajaan Malaysia mengumumkan pelaksanaan Perintah Kawalan Pergerakan (PKP) fasa pertama bermula pada 18 hingga 31 Mac 2020. Namun, penularan pandemik Covid-19 yang semakin meningkat menyebabkan PKP dilanjutkan sehingga 28 April 2020. "Satu langkah yang munasabah" inilah pendapat kebanyakan rakyat Malaysia. Namun, sedarkah kita PKP ini juga menimbulkan tindak balas di luar jangka? Antaranya tindak balas daripada pengusaha produk pertanian dan orang awam.
Produk pertanian berubah menjadi sisa organik setelah ianya dibuang. Pada 9 April lalu,  kira-kira 50 tan sayuran daripada 20,000 ekar kawasan pertanian telah disia-siakan dengan  dibuang begitu sahaja kerana tiada pembeli. Sebelum itu, pada 27 Mac, lebih daripada 10 tan buah-buahan di Lembah Kelang juga telah dibazirkan.
Susulan daripada pengesahan Covid-19 sebagai pandemik, orang awam telah mula dinasihatkan untuk menggunakan alat perlindungan diri (PPE).  Sehubungan itu sisa klinikal seperti sarung tangan dan topeng penutup mulut dan hidung telah mula terkumpul dalam sisa pepejal. Selain itu, jumlah pesakit Covid-19 telah meningkat secara mendadak sejak akhir Februari dan awal Mac lalu. Rentetan itu, sisa klinikal turut meningkat iaitu peningkatan sebanyak 27 peratus pada bulan Mac berbanding 17 peratus pada bulan Februari.  Persoalannya, di mana dan bagaimana sisa organik dan sisa klinikal ini dilupuskan?
Produk pertanian adalah bahan organik, lazimnya mudah rosak dan busuk. Apabila busuk, ianya berair dan berbau. Air kuras (leachate) dan bau ini adalah kesan daripada tindakbalas proses biorosotan atau penguraian oleh mikrob dan ianya perlu diurus dengan baik. Tanpa pengurusan yang baik ia akan mengundang kepada masalah pencemaran alam sekitar.
PKP menjadikan aktiviti jualan produk pertanian terhad sekali gus menyebabkan kerugian besar kepada pengusaha produk pertanian. Untuk tidak menambah lagi kerugian,  pengusaha – pengusaha ini telah melonggokkan lambakan produk mereka di mana-mana kawasan yang agak tersorok. Lebih tepat lagi, menjalankan open  dumping iaitu satu aktiviti yang mana langkah-langkah pengawalan operasi dan melindungi alam sekitar tidak dilakukan. Open dumping akan merisikokan kesejahteraan alam sekitar terutamanya udara, tanah dan air.
Bau boleh  menjadi isu di mana open dumping dilakukan lebih-lebih lagi apabila ianya melibatkan produk pertanian. Bau turut  perpunca daripada air kuras (leachate). Kesan bau kepada individu adalah berbeza. Namun rasa mual, sakit kepala, mengantuk, masalah keletihan dan pernafasan sering menjadi rungutan oleh orang yang berada berhampiran dengan kawasan open dumping. Air kuras boleh bertambah apabila hujan. Air kuras mengandungi pencemar seperti pepejal terlarut dan pepejal terampai yang tinggi. Kandungan pepejal terlarut yang tinggi menjadikan air kuras agak berwarna. Semasa air kuras melalui sesuatu tanah, ia mencemar tanah tersebut. Sekiranya air kuras menyusup jauh ke dalam tanah dan bersatu dengan air bumi (groundwater), maka air bumi pula dicemar.
Selain itu, open dumping produk pertanian mendedahkan manusia kepada risiko peyakit . Ini kerana open dumping produk pertanian adalah lokasi sumber makanan untuk haiwan pembawa penyakit  seperti  tikus, serangga, burung dan mamalia liar yang lebih besar. Najis dan air kencing haiwan  ini  pula  mengandungi pathogenic microbial ( mikrob pembawa penyakit). Oleh itu sesiapa sahaja boleh terdedah kepada jangkitan penyakit apabila berada dalam kawasan open dumping lebih-lebih lagi apabila melibatkan sentuhan.
Mujurlah, open dumping sisa klinikal tidak dilakukan semasa PKP. Ini kerana sisa klinikal perlu dilupuskan menggunakan insinerator bertepatan dengan Peraturan-Peraturan Kualiti Alam Sekeliling (Buangan Terjadual) 2005.  Menurut peraturan ini, semua sisa klinikal akan diasingkan di hospital atau klinik, kemudian dikutip oleh kontraktor khas, dihantar dengan kenderaan khas dan dilupuskan di fasiliti insinerator.
Namun begitu pada 2 April lalu, seorang wartawan telah menjumpai alat PPE seperti sarung tangan dan topeng penutup mulut dan hidung di  Tapak Pelupusan Sisa Pepejal Sanitari di Jeram, Kuala Selangor. Ini adalah satu yang munasabah kerana selepas PPE digunakan, orang awam akan mencampurkannya dengan sisa pepejal yang lain.  Disebabkan penggunaan PPE semasa tempoh PKP Pandemik Covid-19, maka operator yang terlibat di tapak pelupusan boleh terdedah kepada risiko jangkitan. Namun  kebimbangan operator ini dapat diredakan apabila syarikat pengendali  pengurusan sisa pepejal  mengambil inisiatif mengarahkan operator memakai PPE yang bersesuaian semasa mengendalikan sisa pepejal semasa PKP.
Kesimpulannya, kerugian luar jangka pengusaha produk pertanian dalam tempoh PKP adalah sesuatu yang dijangka dan kerugian mereka sewajarnya menerima simpati orang ramai. Sungguhpun begitu, tindakan mereka membuat open dumping amat dikesali. Pada mereka open dumping adalah penyelesaian pantas dengan kos minima, tapi dalam diam, tanpa disedari mereka telah menyumbang kepada kemerosotan kualiti alam sekitar dan sebaran penyakit.
Sebaliknya, tindakan proaktif  syarikat pengurusan sisa pepejal yang mengutamakan keselamatan pekerja amatlah bertepatan dan wajar dihargai. Namun bagi orang awam, saranan syarikat pengurusan sampah boleh dilaksanakan iaitu PPE yang telah digunakan dinyahkumankan dengan sabun terlebih dahulu sebelum dicampurkan dengan sisa pepejal.  Untuk orang awam, saranan ini mudah. Sangat wajar diamalkan lebih-lebih lagi apabila PKP dilanjutkan sehingga 28 April ini.
Sumber:
https://news.uthm.edu.my/ms/2020/04/peningkatan-sisa-organik-dan-sisa-klinikal-ketika-penularan-wabak-covid-19/
---
MEI 2020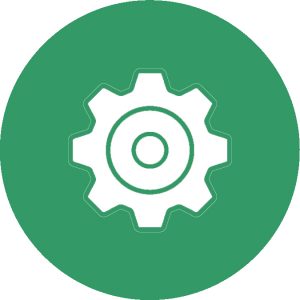 S2052020/01
Green Activity:
Pusat Kitar Semula UTHM (RPPS)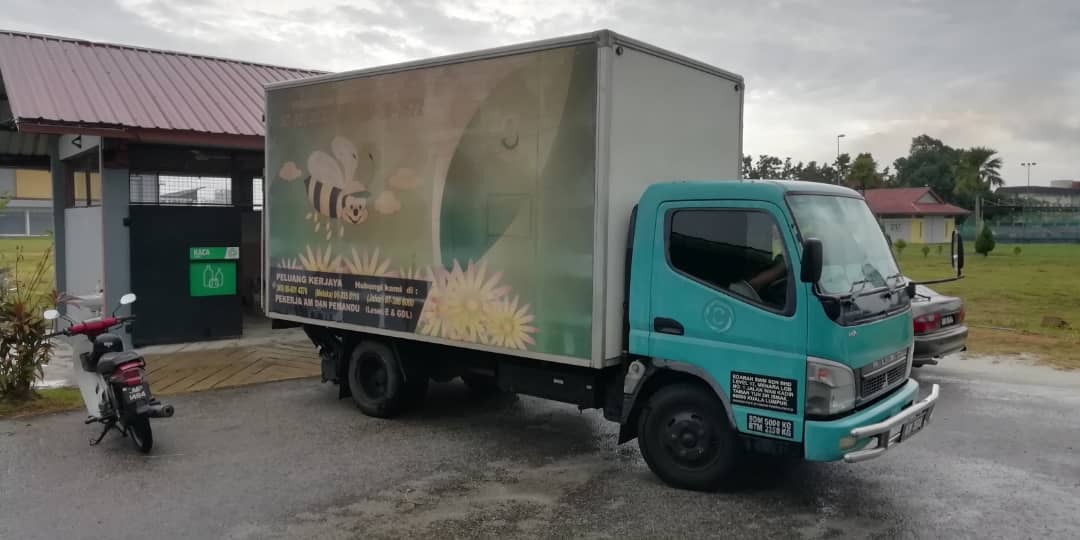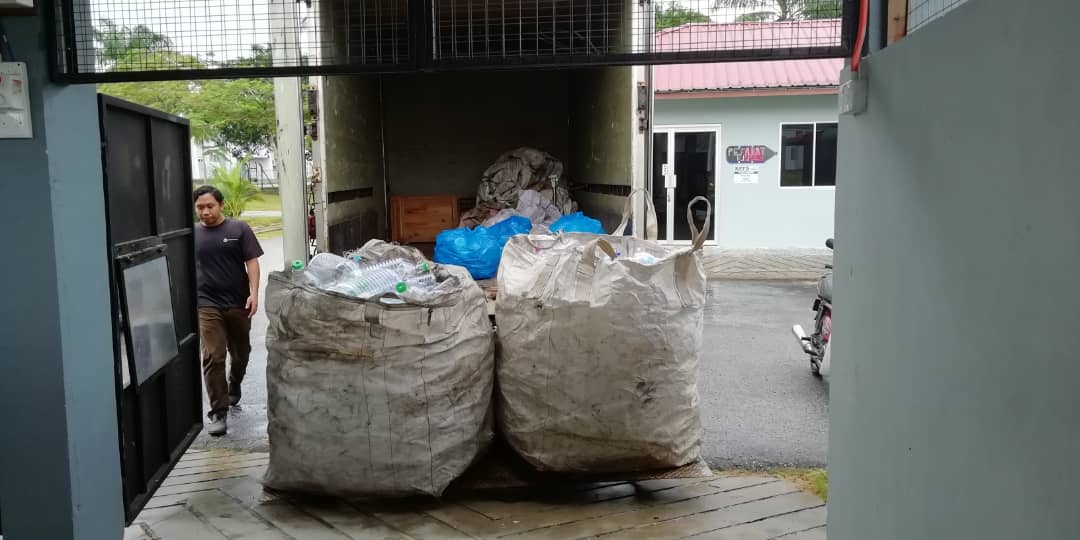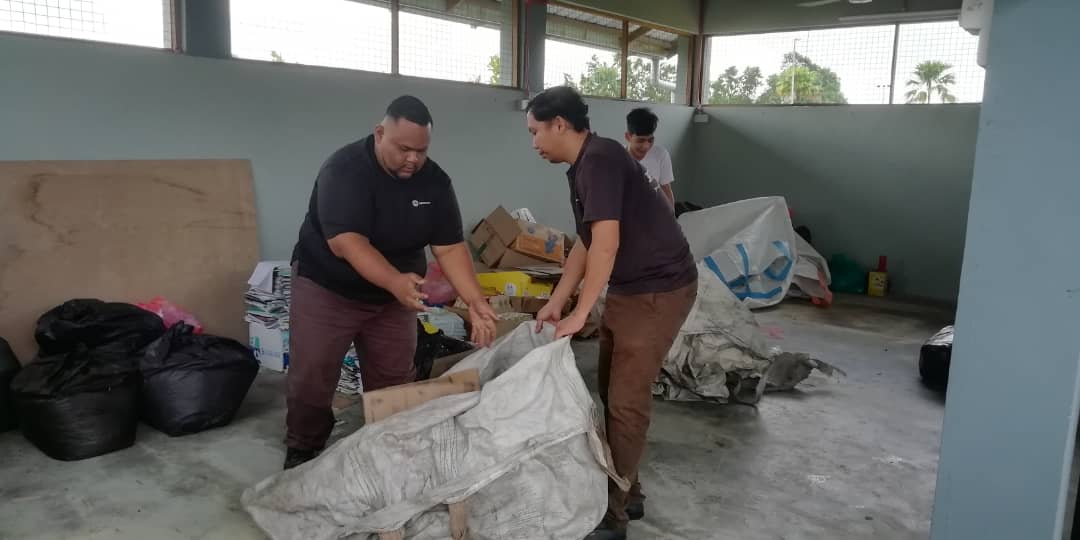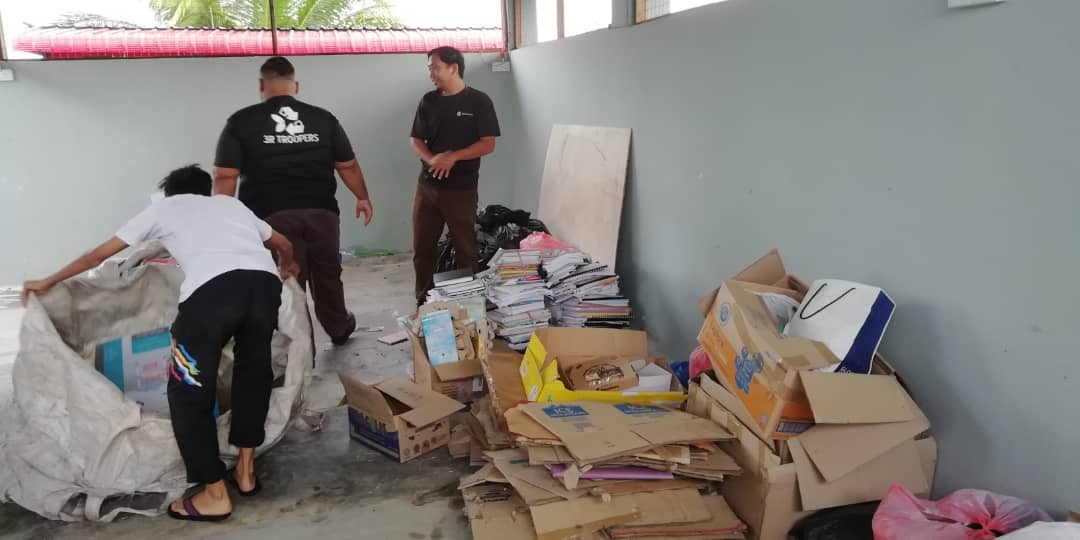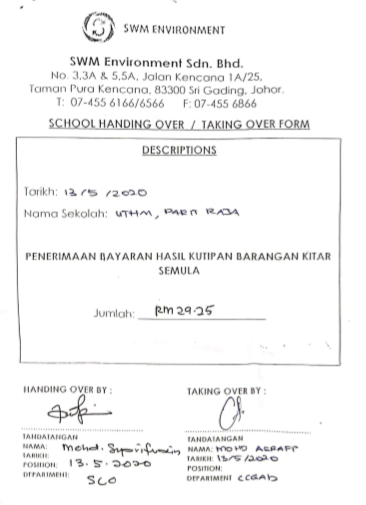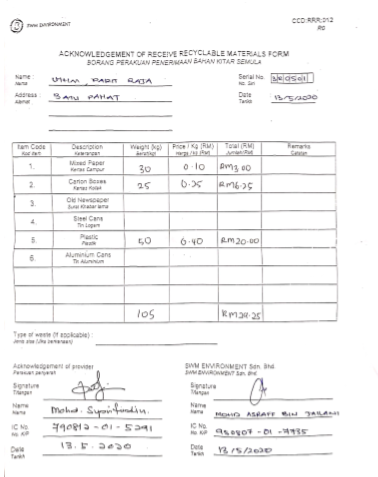 WhatsApp Image 2020-05-13 at 12.08.24
WhatsApp Image 2020-05-13 at 12.08.25
WhatsApp Image 2020-05-13 at 12.08.25(1)
WhatsApp Image 2020-05-13 at 12.08.27
Date:
13 Mei 2020
Place/Venue:
RPPS, A20, UTHM
Participant:
SCO, UTHM & SWM Environment Sdn. Bhd
Description:

Aktiviti penjualan bahan kitar semula kepada pihak SWM Environment Sdn. Bhd telah dilaksanakan pada 13 Mei 2020. Antara bahan kitar semula yang terjual adalah dari jenis kertas campur, kertas kotak dan palstik (botol). Sebanyak 105 kilogram bahan kitar semula telah dijual
---
JUN 2020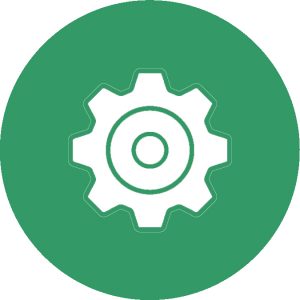 S2062020/01
Green Activity:
Forum Sembang Santai Bicara Planeteers Siri II bertajuk "Kitar Semula Dalam Norma Baharu: Isu dan Cabaran".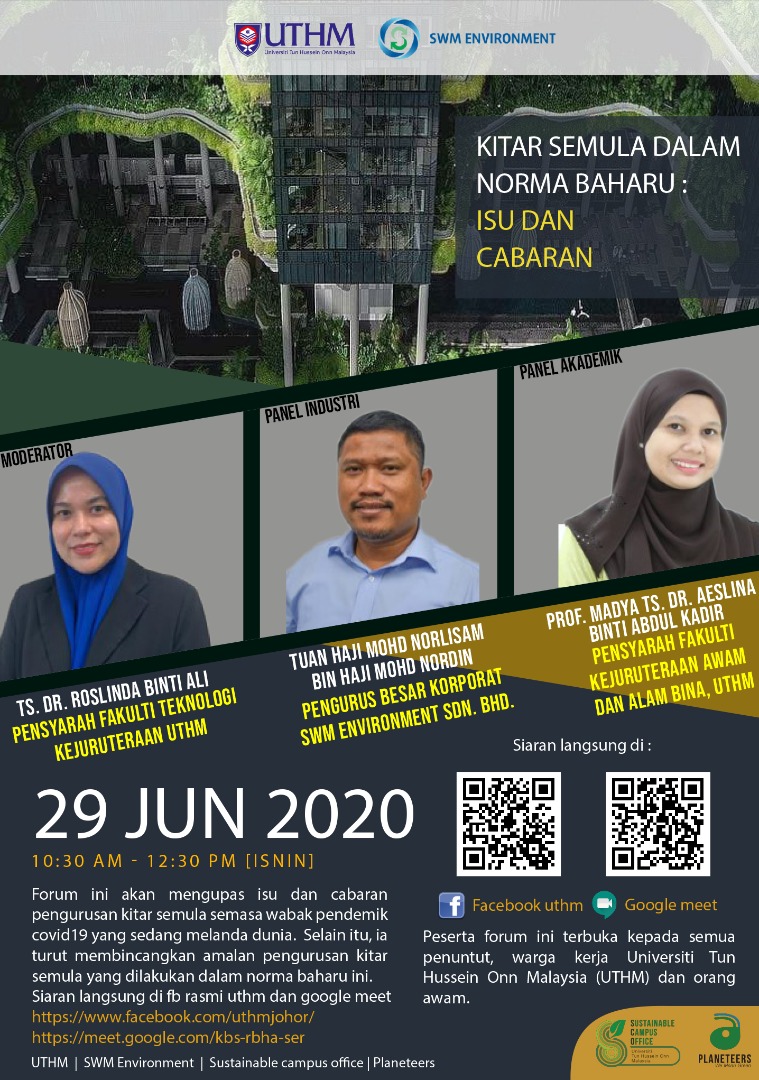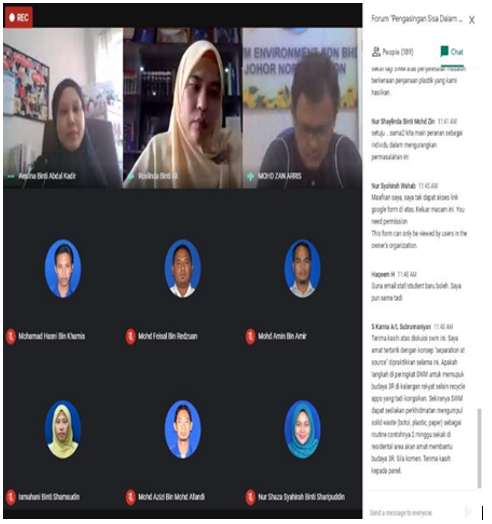 Date:
29 Jun 2020 (Isnin
 Time:
10.30am – 12.30pm
Place/Venue:
FB rasmi UTHM dan Google Meet
Participant:
Staf, Pelajar UTHM, Pelajar IPTA, SWM Environment Sdn. Bhd dan orang awam.
* Kehadiran akan direkodkan dalam jam kursus bagi staf UTHM.
Description:

UTHM melalui Pejabat Kampus Lestari (PKL) dan Kelab Planeteers dengan kerjasama rakan industri SWM Environment Sdn. Bhd. akan mengadakan Forum Sembang Santai Bicara Planeteers Siri II bertajuk "Kitar Semula Dalam Norma Baharu: Isu dan Cabaran". Forum ini akan mengupas isu dan cabaran pengurusan kitar semula semasa wabak pandemik covid 19 yang sedang melanda dunia. Selain itu ia turut membincangkan amalan pengurusan kitar semula yang dilakukan dalam norma baharu ini
---
OCTOBER 2020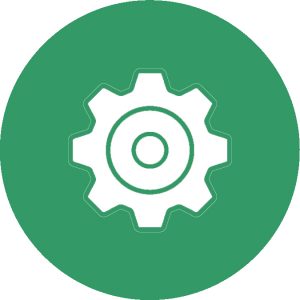 S21020/01
Green Activity:
Waste to Landscape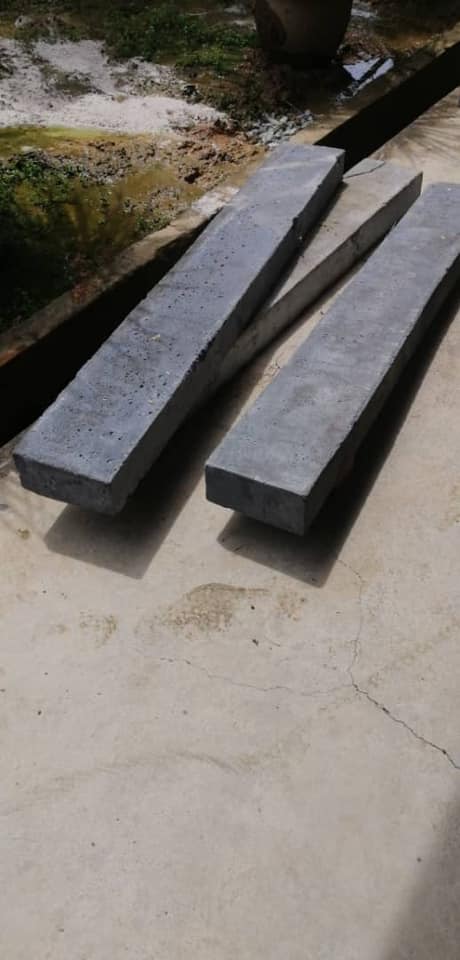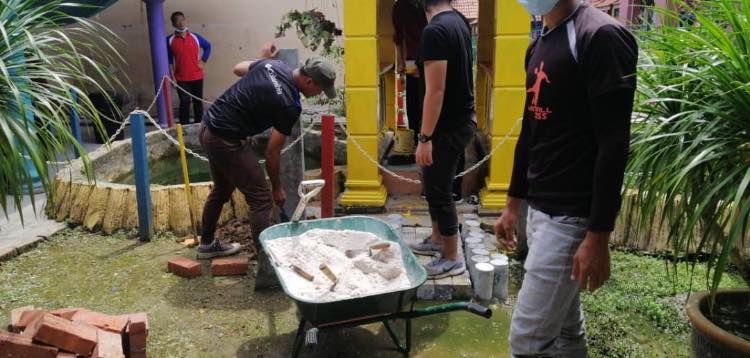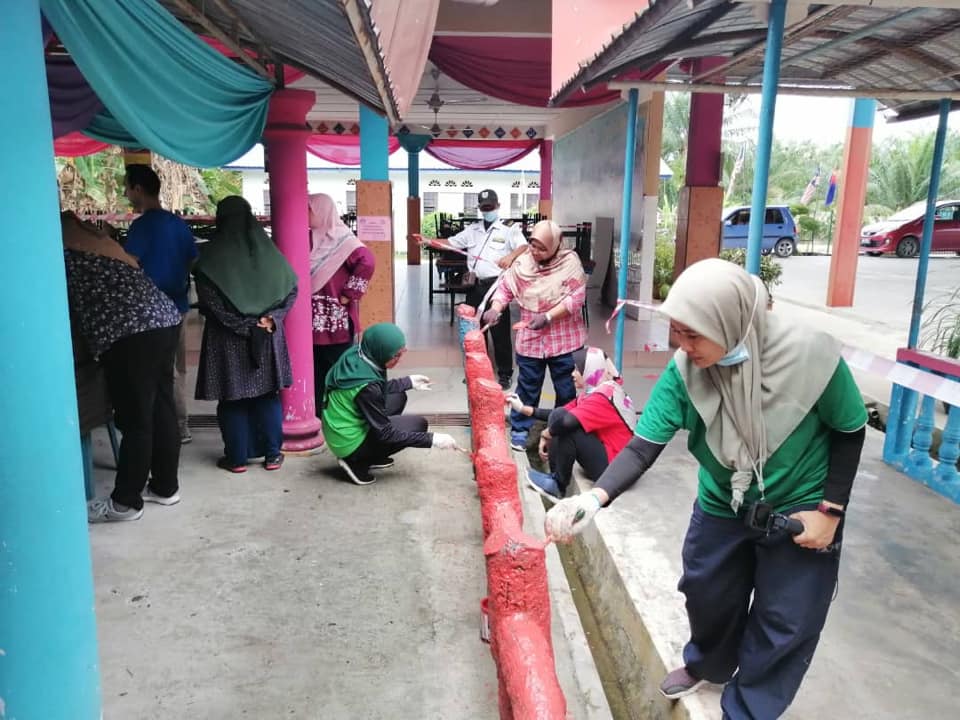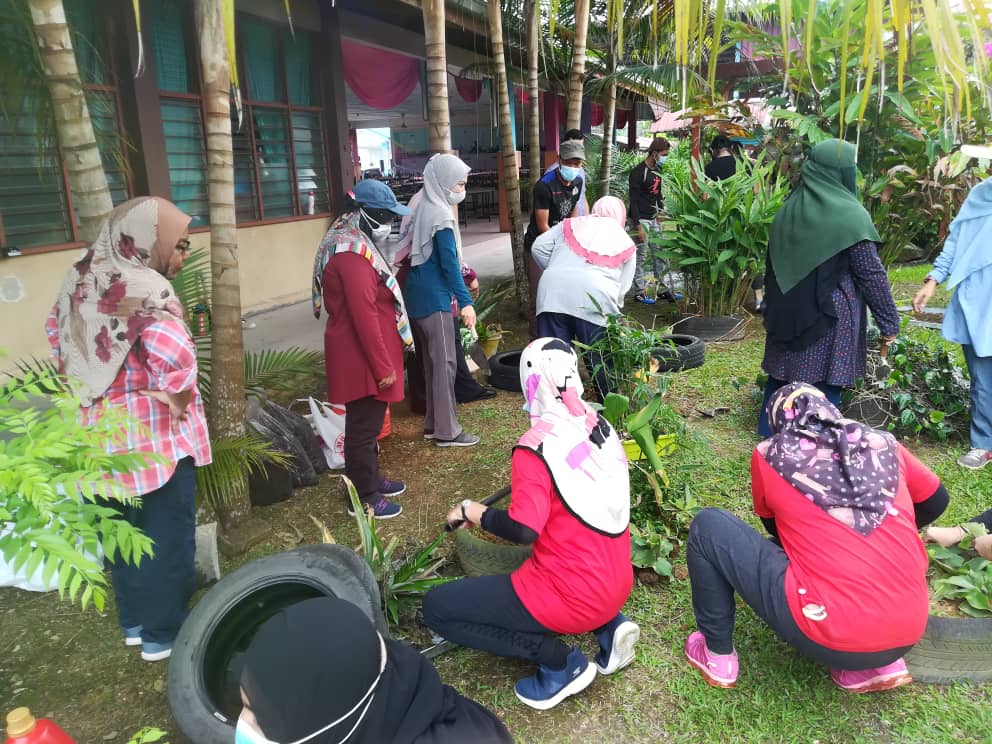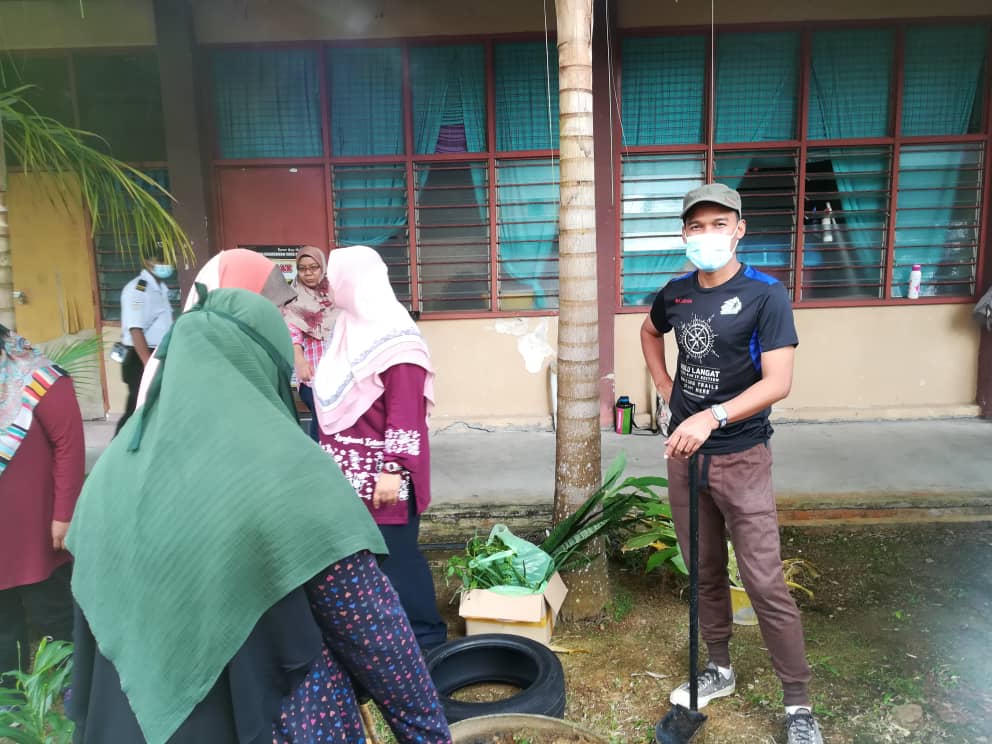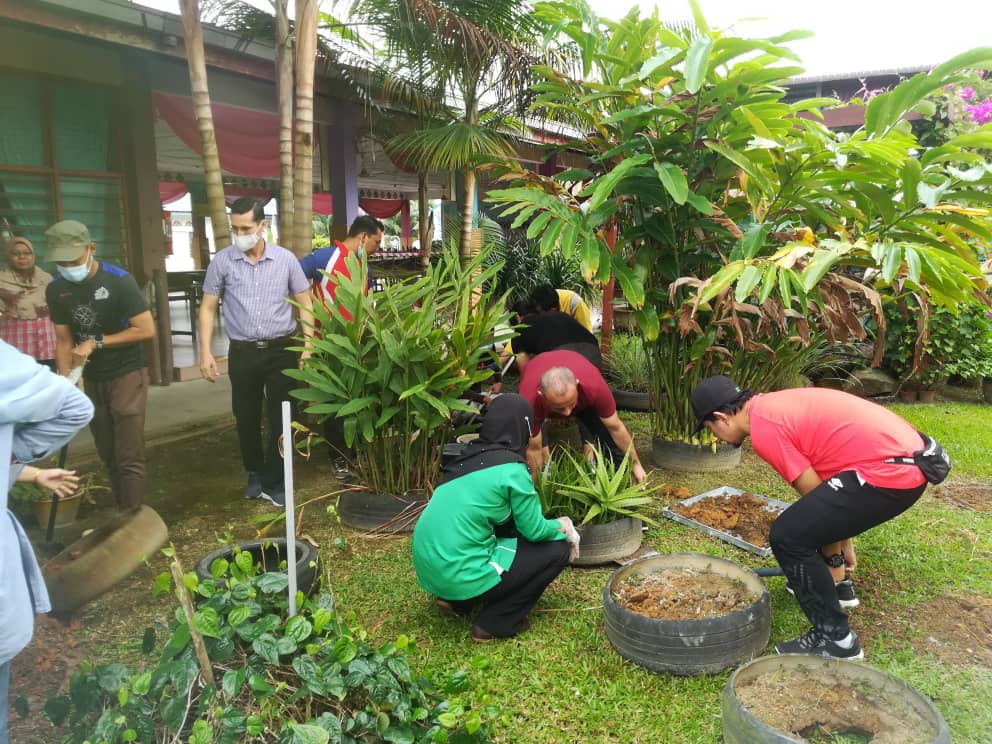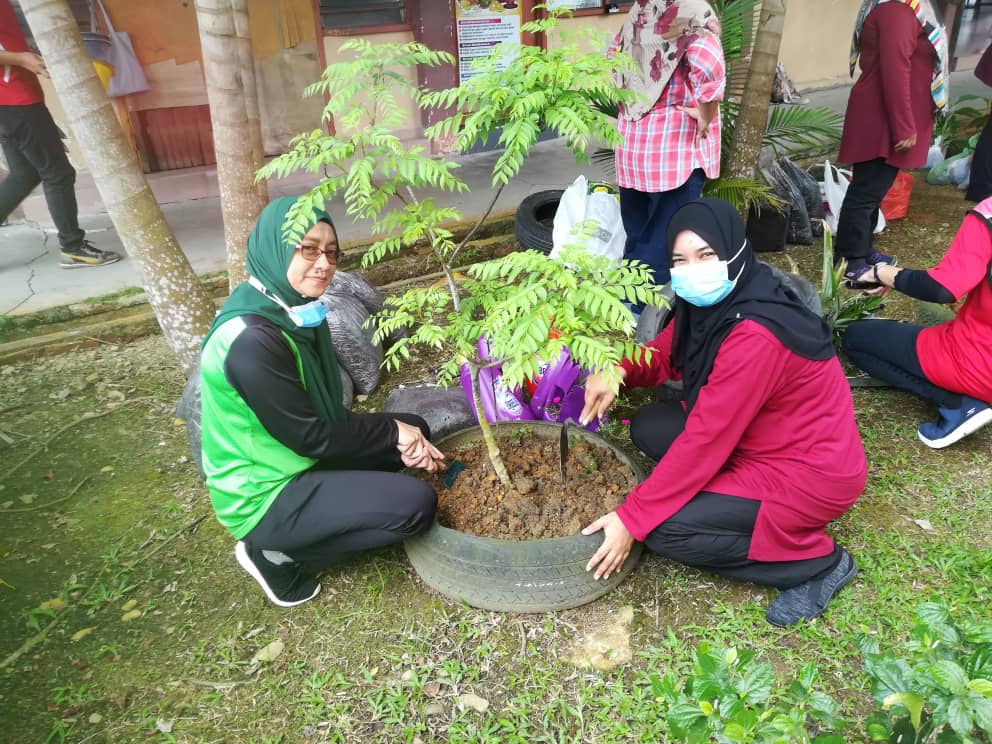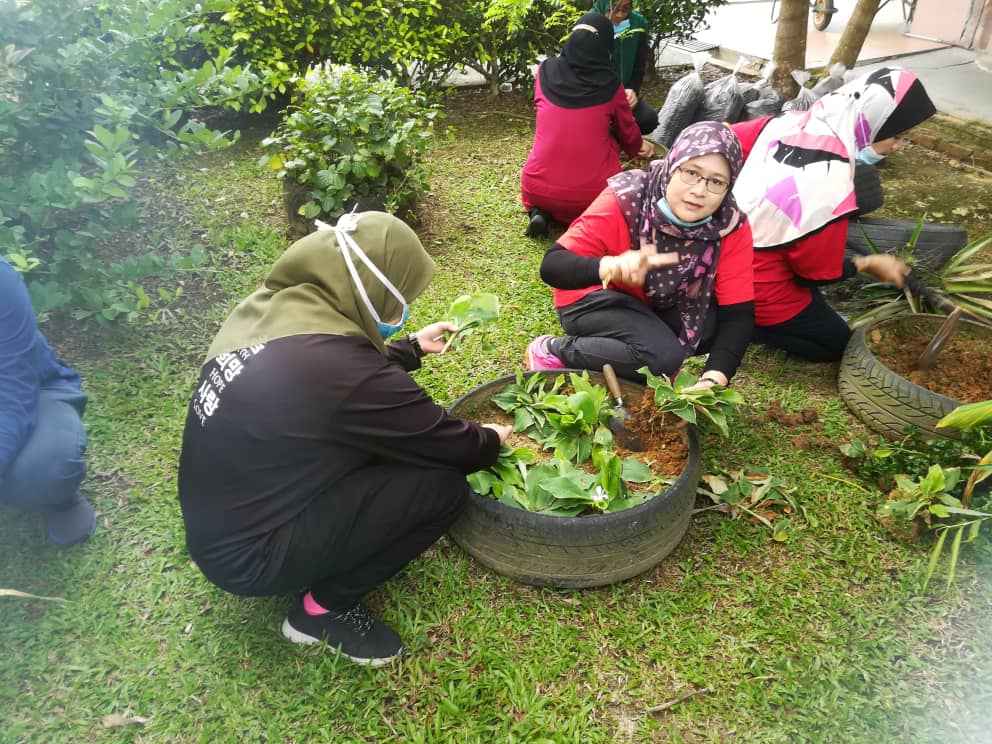 Date:
8th OCTOBER 2020
Place/Venue:
SK Seri Rejo Sari, Batu Pahat, Johor
Participant:
FKAAB ( MPRC, JRC, CIBPS) UTHM & SK Seri Rejo Sari
Description:
FKAAB Knowledge Transfer and CSR Program at SK Seri Rejo Sari, Batu Pahat, Johor on 8th October 2020 for project "Waste to Landscape".
---
NOVEMBER 2020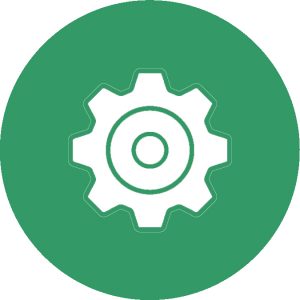 S21120/01
Green Activity:
"Let's Go Green"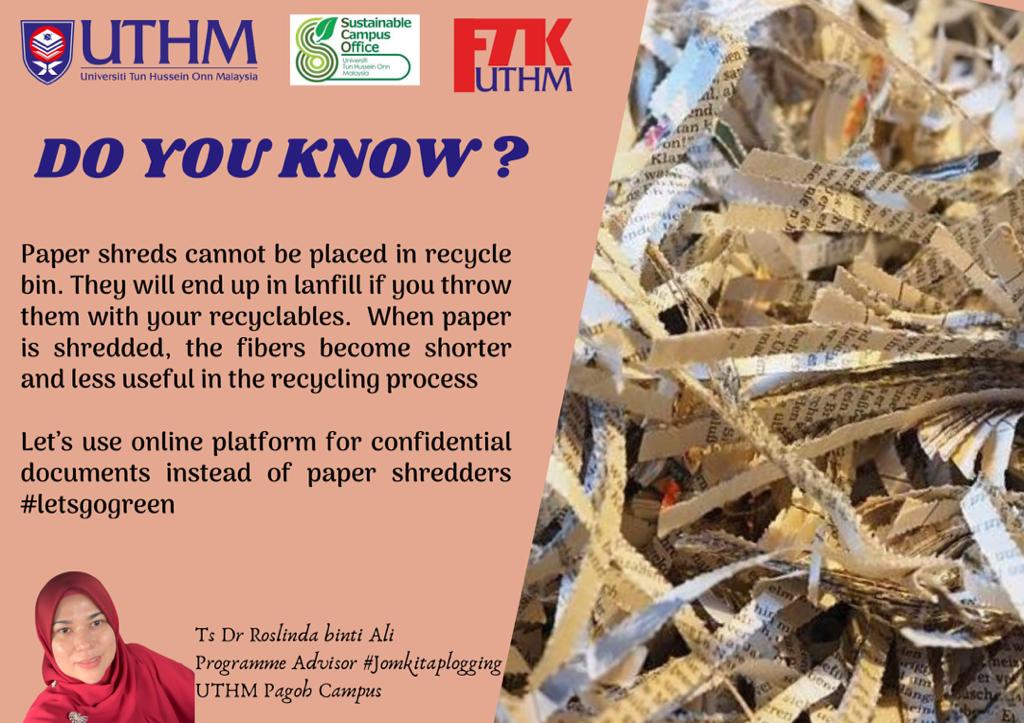 Date:
13 NOVEMBER 2020
Place/Venue:
UTHM
Participant:
Staff & Student UTHM
Description:
Paper shreds cannot be placed in recycle bin. They will end up in landfill if you throw them with your recyclable. When paper is shredded, the fibers become shorter and less useful in the recycling process.
---
NOVEMBER 2020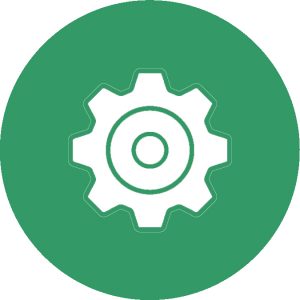 S21120/02
Green Activity:
Projek perintis Eco Trap: Innovative Low-Cost Solid Waste Removal on River Surface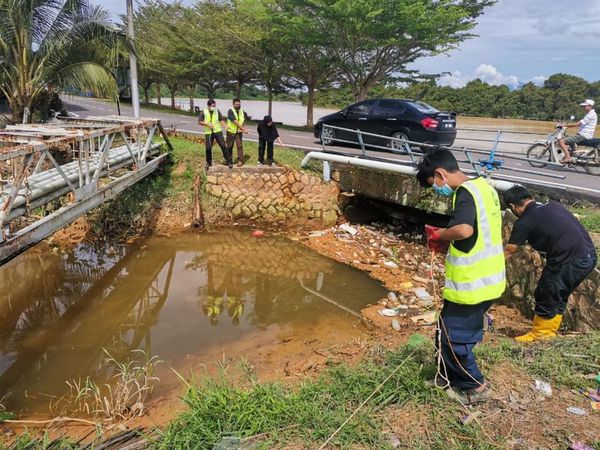 Date:
26 NOVEMBER 2020
Place/Venue:
Pekan Panchor, Pagoh
Participant:
UTHM-SWM Environment
Description:
Syabas kepada pelajar dan pensyarah dari Fakulti Teknologi Kejuruteraan Awam, UTHM Pagoh yang telah berjaya mengumpulkan kira kira 150 kilogram sisa domestik dan kitar semula yang berlangsung di Pekan Panchor, Pagoh baru-baru ini.
Projek perintis Eco Trap: Innovative Low-Cost Solid Waste Removal on River Surface ini adalah hasil kerjasama antara UTHM dan SWM bagi mendidik masyarakat dan menggalakkan sikap bertanggungjawab tentang betapa pentingnya usaha penjagaan alam sekitar terutamanya dalam menjaga sungai dan saliran daripada pembuangan sisa yang tidak terkawal. Antara punca dikenalpasti adalah sikap masyarakat yang tinggal berhampiran tebing sungai dan pekerja industri warga asing.
Justeru itu, kerjasama yang sedia terjalin sememangnya memberi manafaat masyarakat bagi melestarikan alam sekitar dengan kaedah pengurusan sisa pepejal yang betul dan dapat memastikan keselesaan hidup dalam suasana kondusif dan harmoni.