International Green Tech and Eco Products Exhibition & Conference 2019 (IGEM 2019)
Posted On 11/10/2019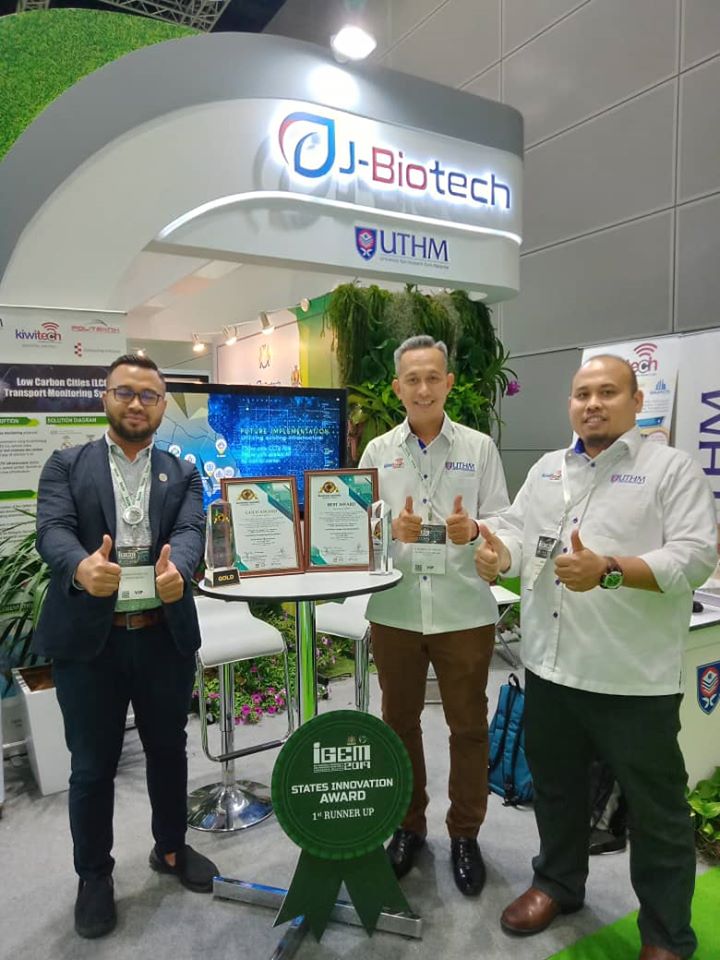 Date:
09th – 11th October 2019
Place/Venue:
Pusat Konvensyen Kuala Lumpur (KLCC)
Participants:
Ts. Dr. Mohd Fahmy Abdullah, Dr. Khairul Anuar Muhamad, Dr Afishah Alias dan Profesor Madya Dr. Raja Zuraidah Raja Mohd Rasi
Description:
UTHM researchers, including Ts Dr. Mohd Fahmy Abdullah, Dr. Khairul Anuar Muhamad, Dr Afishah Alias and Professor Madya Dr Raja Zuraidah Raja Mohd Rasi has made history by winning the Best of the Best Award and Gold Award at the Sustainable Innovation Awards 2019 during the International Greentech and Eco Products Exhibition & Conference 2019 (IGEM 2019) on October 9 to 11 at the Kuala Lumpur Convention Center (KLCC).
The Low Carbon Cities Transport Monitoring System project was developed in collaboration with local and international collaborators in between Julkifli Awang Besar from Politeknik Kota Kinabalu, Mr. Dr. Pokia is from Politeknik Kota Kinabalu and Dr. Mohammad Syahmi Nordin from the University of Essex, United Kingdom.
According to Dr. Fahmy, an industry partner of Kiwitech Sdn. Bhd. are ready to market this product in the local market and they are also looking for other opportunities to market internationally.
More interestingly, the researchers also praised the state of Johor for being named the 'Second Place' winner of the State Innovation Award category.
For the record, IGEM 2019 successfully officiated by Prime Minister Malaysia, Tun Dr. Mahathir Mohamad is involved with more than 250 industry players and participants from within and outside the country.