Volunteer Team of UTHM Created "Boot Cover" to Protect Frontliners
Posted On 06/04/2020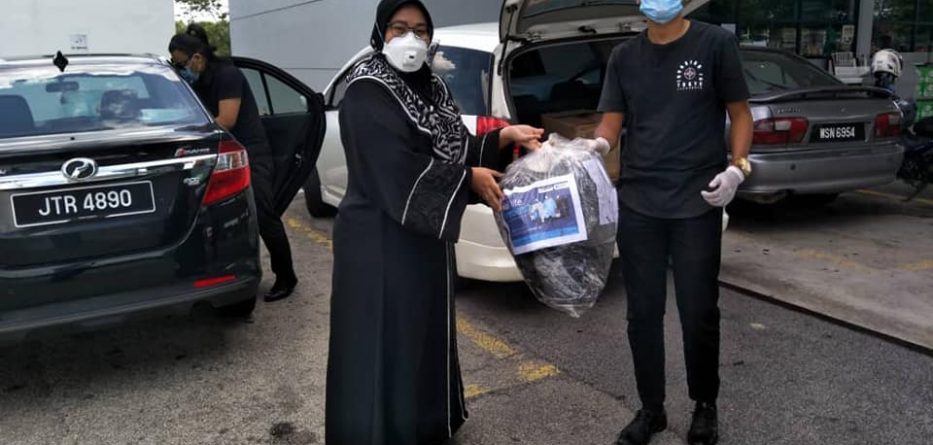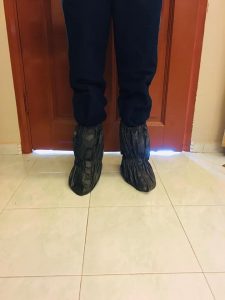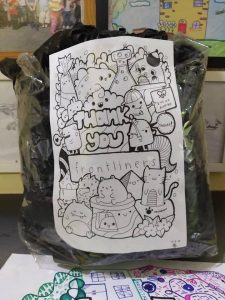 92243600_10159642344997588_6438358797944619008_n-933x445
91401818_10159642344627588_7044968408189763584_n-225x300
91449302_10159642344812588_8165607031634395136_n-225x300
Date:
6 April 2020
Place/Venue:
UTHM
Participant:
Prof Madya Dr. Hj Kamarul-Azhar bin Kamarudin
Prof. Madya Dr. Hasan Zuhudi bin Abdullah
Dr. Azzura binti Ismail
Tn. Hj. Mohamed Nasrul bin Mohamed Hatta
En. Mzahar bin Abd Jalal
Cik Nuur Azreen binti Paiman
Description:
In an effort to fight the spread of Covid-19 epidemic, all frontliners need to wear various of personal protective equipment (PPE) as a shield to protect themselves against infection.
Caring for the problem of lack of PPE supplies in hospitals, the volunteer team of Universiti Tun Hussein Onn Malaysia (UTHM) design a ''Boot Cover' which works to reduce the risk of foot exposed to viruses that can be infected through blood, liquid or air containing biological hazard.
According to the project leader, Professor Madya Dr. Kamarul-Azhar Kamarudin a total of 50 Boot Cover was successfully produced within four days. Using only plastic material, rubber and adhesive tapes (masking tape), the sample is then tested first to ensure the level of durability. This "Boot Cover" created by Pasukan Solusi Jahitan UTHM using plastic material attract attention from Hospital Sultan Ismail and Hospital Sultanah Aminah, Johor Bahru.