UTHM is in Partnership with Gadijah Muda University, Indonesia.
Posted On 02/10/2019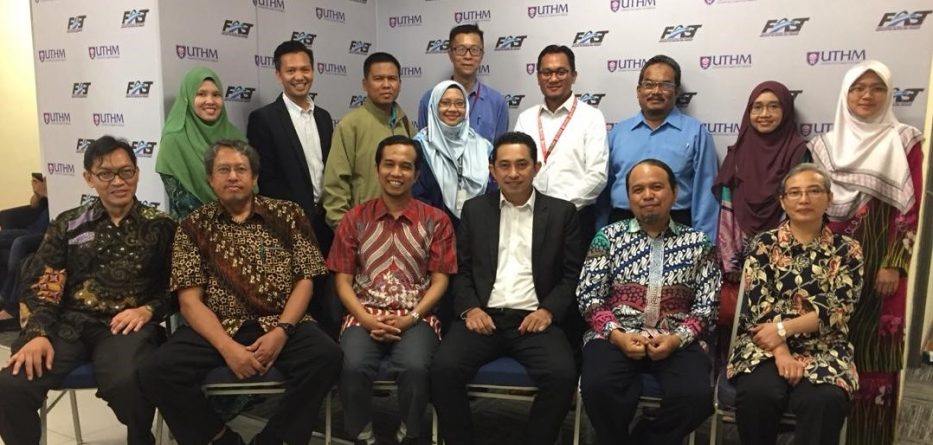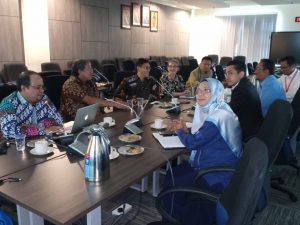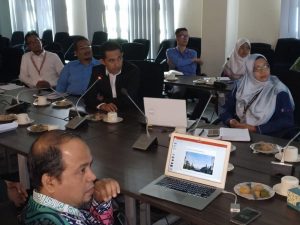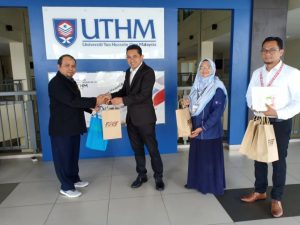 Date:
02nd October 2019
Place/Venue:
Faculty of Applied Science and Technology (FAST), UTHM
Participants:
Lecturers from the Faculty of Applied Science and Technology (FAST) and representatives from Universitas Gadjah Mada, Indonesia.
Description:
The joint venture between the Faculty of Applied Science and Technology (FAST), Universiti Tun Hussein Onn Malaysia (UTHM) and Universitas Gadjah Mada (UGM), Indonesia continued with the implementation of several activities for the benefit of both parties. This is to ensure that the planned activities can be achieved. FAST has received a response from the Faculty of Mathematics and General Science (FMIPA) Delegation, the Universitas Gadjah Mada on 2nd October 2019.
The UGM representatives were led by Dr. Nurul Hidayat, Deputy Dean of Academics; Dr. Ari Suparwanto, Head of the Mathematics Department; Professor Dr. Ch. Rini, Chair of Mathematics Studies Program; Dr. Abdurrachman, Chair of the Statistical Studies Program and Dr. Danardono, Chair of the Actuarial Science Studies Program. For the record, FAST has previously signed a Memorandum of Agreement (MoA) with the Faculty of Biology at UGM and various collaborative activities have been carried out. Among them was the student exchange program (inbound and outbound credit mobility). Since 2018, in addition to the FAST staff also being invited to speak at the UGM scientific program to share knowledge, expertise, and experience with UGM residents. In addition to the academic field, research activities were also actively carried out between FAST and the Faculty of Biology, UGM.
FAST also continued to expand its international cooperation with FMIPA where both sides share expertise in the same field of science and technology. Academic programs such as Bachelor of Science (Mathematics Technology) with Honours and Bachelor of Science (Industrial Statistics) with Honours from FAST have seen potential for student exchange activities with FMIPA through the Bachelor of Mathematics and Bachelor of Statistics. Meanwhile, FAST also identified other collaborations that could be implemented in various fields including physics and chemistry.
According to dean of FAST, Associate Professor Ts. Dr. Mohd Kamarulzaki Mustafa will benefit from both sides, especially in academics. "With this cooperation, there are many opportunities for both sides to cover various aspects such as academics, research, conference, scholarly consultation and so on," he said. He also hoped that this collaboration would also strengthen the areas of science and technology that has become a priority for the development of society in Malaysia and Indonesia.