Knowledge Sharing Session on Ambient Air Quality in UTHM Campus (Heavy Metals).
Posted On 04/04/2019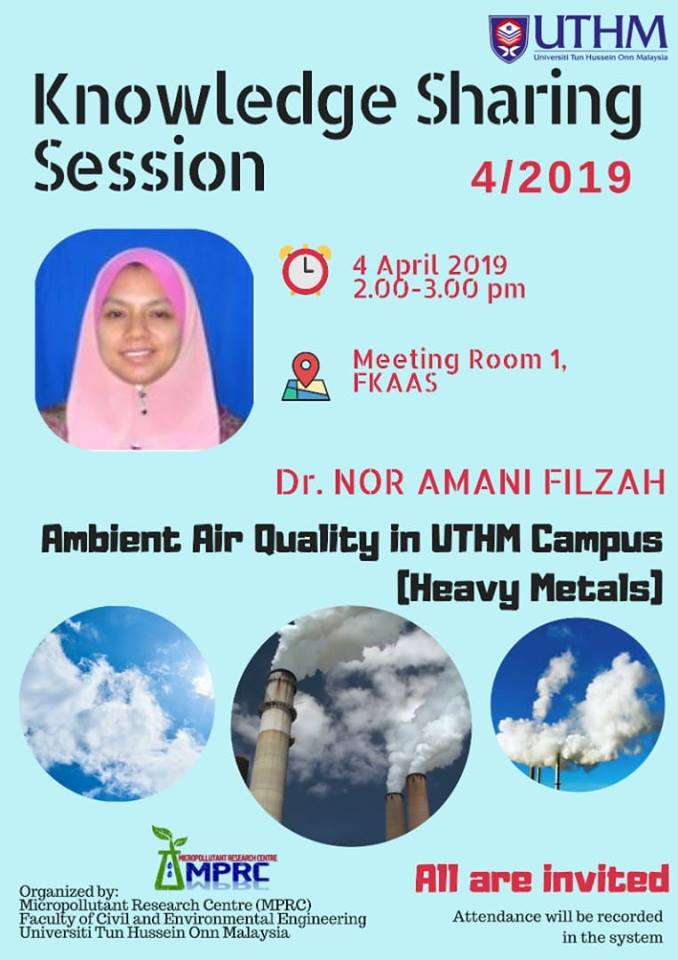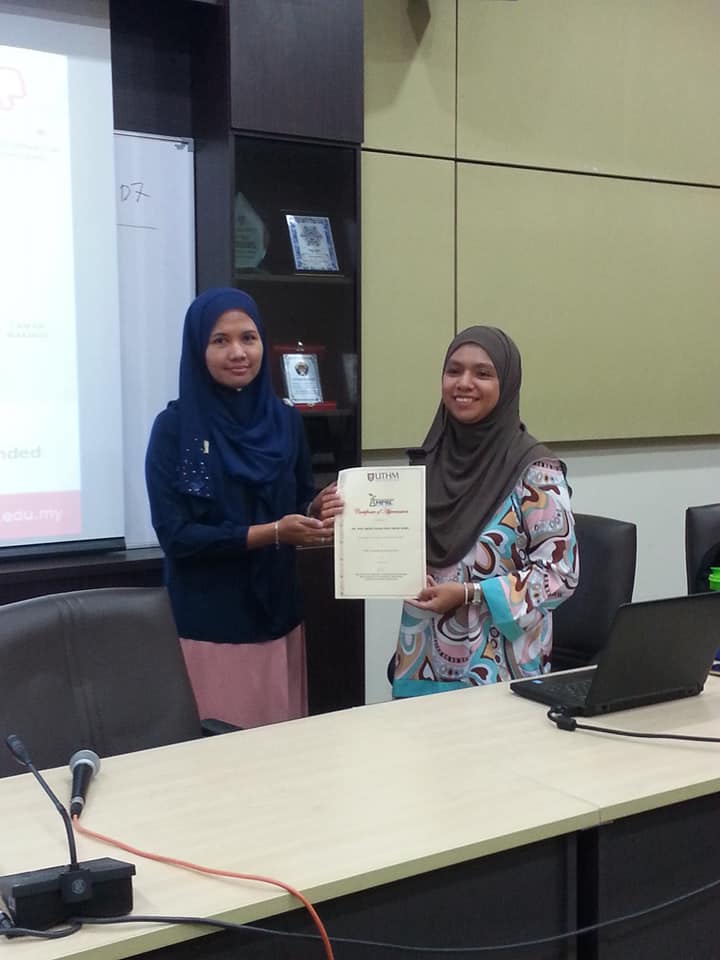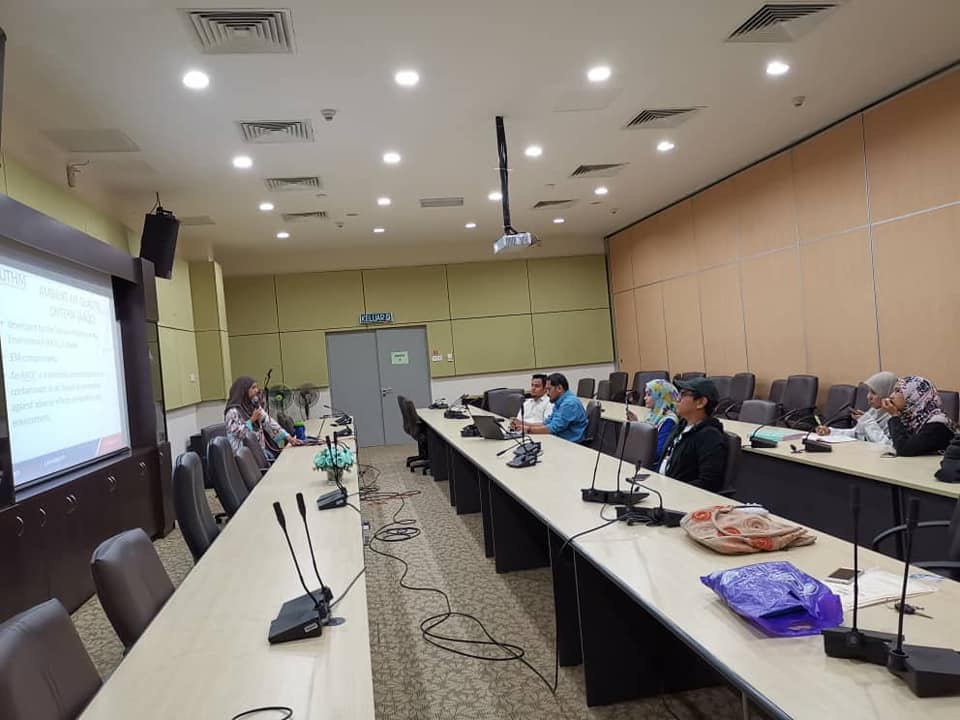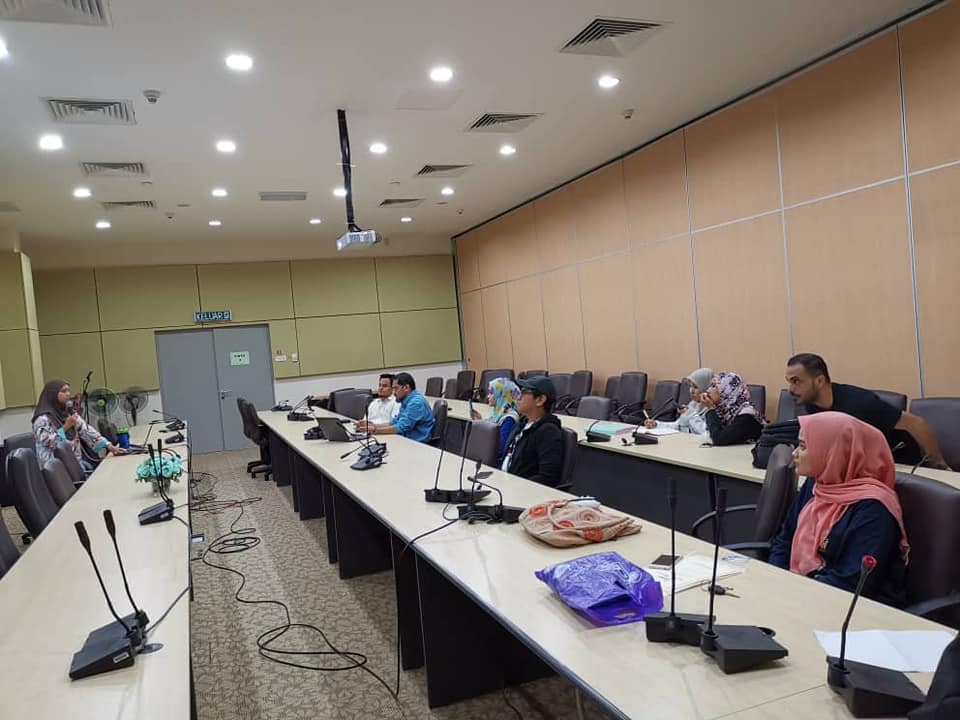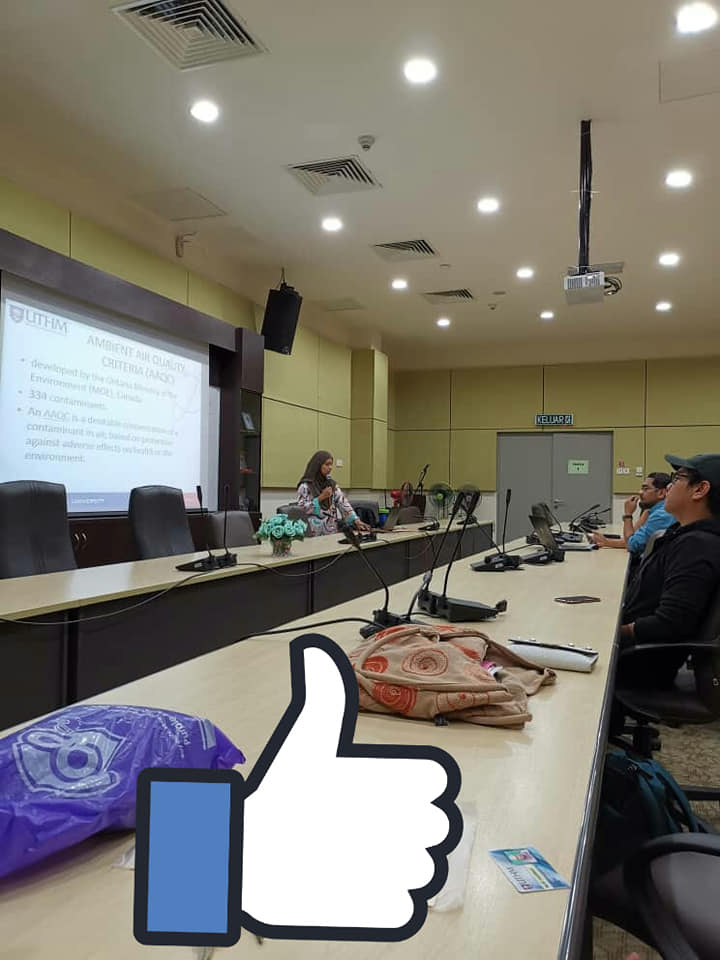 56317663_954577548082096_8998076396311937024_n
56604948_956168707922980_1491399463363674112_n
56517114_956168787922972_687666286049624064_n
56340122_956168747922976_2485454036111720448_n
56337027_956168824589635_417022336391184384_n
Date:
04th April 2019
Place/Venue:
Meeting Room 1, FKAAS
Participants:
UTHM students
Description:
Nowadays the abrupt growth of factories and facilities in Malaysia has caused problems towards air pollution. Due to improper town planning some factory located nearby the residence and academic institution. UTHM is surrounded by industrial and construction areas. As we know, it is located near a factory. Based on a previous study, the residence in UTHM campus is facing a serious level of air pollution. The factory emitted smoke that maybe contains dangerous compounds almost every day. Hence, it is important to create awareness among UTHM communities about the ambient air quality in UTHM campus. On 4th April 2019, Micropollutant Research Centre from FKAAS has organized a knowledge sharing session on ambient air quality in the UTHM campus. Speaker appointed was Dr. Nor Amani Filzah. The main focus of the session is on the effect of heavy metals on ambient air quality in UTHM. Throughout the session, there is a link of google form been shared by the speaker. A Google form is about air quality in the UTHM area and created by a committee of Micro-Pollutant Research Centre (MPRC), FKAAS to investigate the public awareness on ambient air pollution in UTHM/Parit Raja areas.