Institute of Integrated Engineering, UTHM Produces Hand Sanitizers to Inhibit the Transmission of Covid-19
Posted On 16/03/2020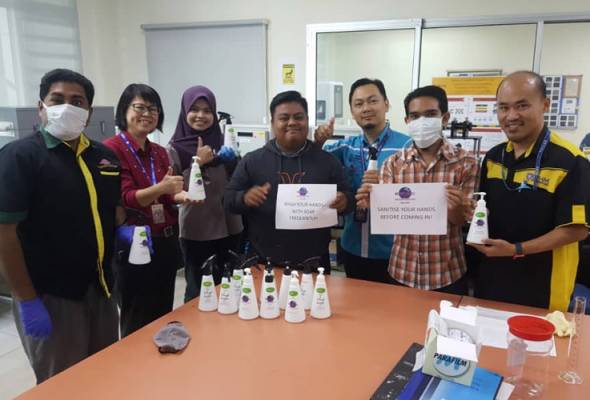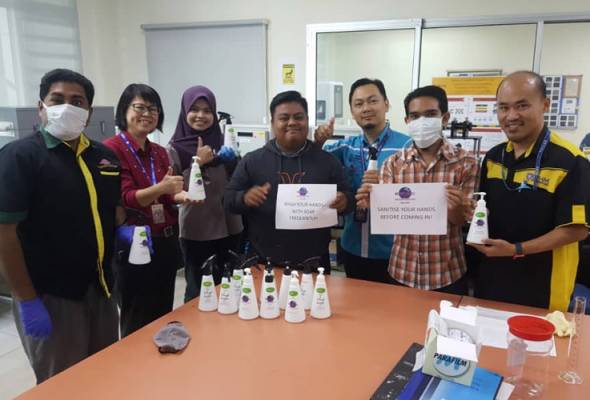 Date:
15 March 2020
Place/Venue:
UTHM
Participants:
Ts. Dr. Mohd Fahmy bin Abdullah and members of Institute of Integrated Engineering, UTHM
Description:
As one of the MTUN universities in Malaysia, UTHM constantly keep making efforts in inhibiting the transmission of the recent pandemic which is Covid-19. Institute of Integrated Engineering (12E) that gathers many experts in  science, technology and mechanical have taken proactive steps to produce hand sanitizers.
The ingredients in producing the sanitizers are ethanol, aloe vera and perfume. For a small bottle of 100 ml hand sanitizer, only 60 ml ethanol (95% purity) and 20 ml deionized (Dl water) were used. The composition changes depending on the purity of the ethanol. While aloe vera and perfume were used as moisturizer for hands and produces a pleasant smell for the users.
Institute for Integrated Engineering UTHM will continuously doing research and proactive moves to ensure the sustainability of the campus.