FTK Gives Powerful Thinker of High School Students Through STEM Activities
Posted On 03/10/2019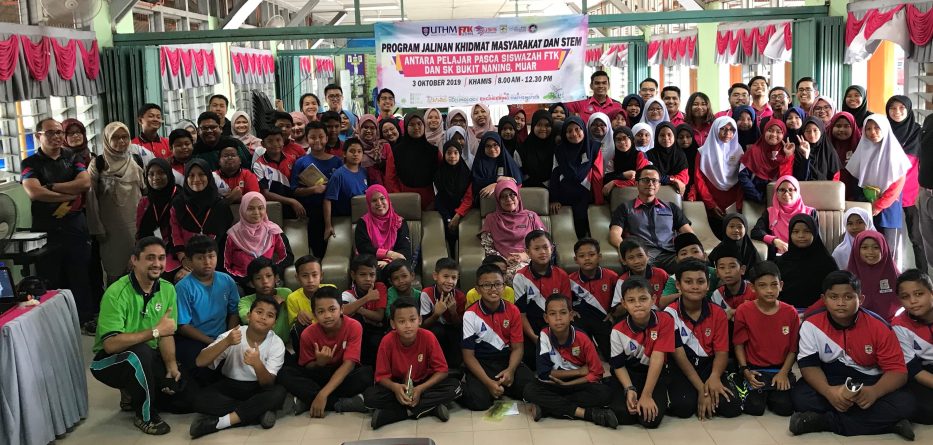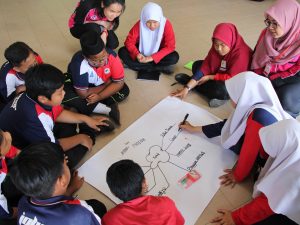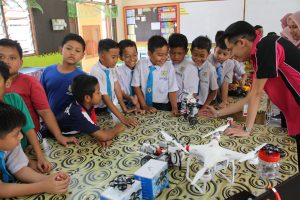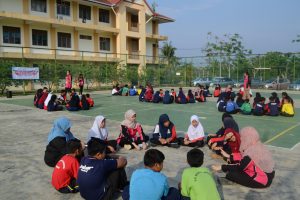 Date:

03 October 2019
Place/Venue:
Sekolah Kebangsaan Bukit Naning, Muar.
Participants: 
Students from SK Bukit Naning and students from the Faculty of Engineering Technology (FTK)
Description:
To reinforce the thinking of high school students, the Graduate Department (JSIS), Faculty of Engineering Technology (FTK) and UTHM Pagoh Educational Hub organized community service and STEM Connection Program with 64 students from Sekolah Kebangsaan Bukit Naning, Muar on 3rd October 2019. According to the Program Director, Nur Athirah Huzaisham, the main purpose of the program was to foster rural students' interest in learning related to Science, Technology, Engineering and Mathematics (STEM).
In addition, the organization also aimed to increase the motivation of the students involved through the implementation of seven specially designed modules covering critical thinking, environmental awareness, and Science and Technology. Head of FTK Graduate Department, Ts. Dr. Azrin Hani Abdul Rashid, who was also the program Advisor, said that she hoped the community activities could be used as a mental, physical and physical therapy for UTHM students to continue their excellence in education and to produce knowledgable and balance individuals in life. The organization has received strong support from the Centre for Career and Alumni Development (PKKA) and UTHM Graduate Studies Centre (PPS). Most of the facilitators were UTHM alumni who were currently pursuing postgraduate studies in FTK. Additionally, the involvement of students from the FTK Engineering Technology Club (ETEC) through the robotic exhibition received a tremendous response.
Meanwhile, the community service and STEM connectivity program also received a positive reaction from teachers and students. The school was very pleased to have its students involved in such a program to enhance their higher-level thinking and to make them more independent and more inclusive.