Memorandum of Understanding (MoU) between Glenville State College (GSC) and the Faculty of Applied Science and Technology (FAST)
Posted On 22/04/2019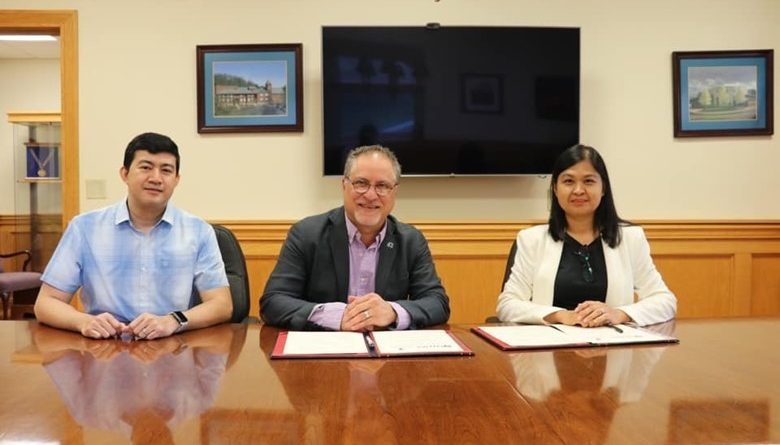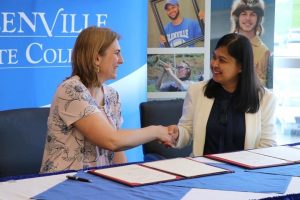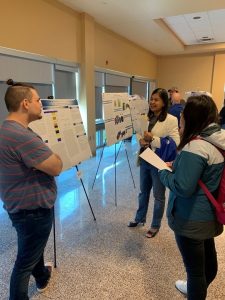 Date:
22nd April 2019 until 26th April 2019
Place/Venue:
Glenville State College (GSC), West Virginia, USA
Participants:
A representative from FAST UTHM and Glenville State College (GSC), West Virginia, United States of America
Description:
The Faculty of Applied Science and Technology (FAST), Universiti Tun Hussein Onn Malaysia (UTHM) has signed a Memorandum of Understanding (MoU) with Glenville State College (GSC), West Virginia, the USA on April 26 to collaborate in academia and research for mutual benefits.
At the brief ceremony, UTHM was represented by Head of Department of Technology and Natural Resources, FAST, Associate Professor. Dr. Alona Cuevas Linatoc when she attended a five-day working visit at GSC from April 22 to 26. Cooperation between UTHM and GSC began in September 2016 when students began registering the Global Biodiversity and Environmental Change (BWJ30503) UTHM and Ecological Forest (NRMT 2010) GSC. The students are required to complete a full-time online semester through Online International Learning (COIL) organized by GSC. UTHM and GSC students are required to complete 11 online learning modules under the supervision of Dr. Rico M. Gazal from the college and followed by another COIL class in the second semester of 2016/2017. Under the MoU involving the five-year period, students and staff mobility between UTHM and GSC will also be implemented according to plans while online learning through the COIL class will continue on Semester 1 2019/2020, September 2019.
She also had the opportunity to present four talks involving the title "Forest Management in Malaysia," "Capacity of Tropical Plants Carbon Absorption," "Maintaining Biological Diversity and Conservation in the Era of the 4th Industrial Revolution," and "Conservation in the Era of the 4th Industrial Revolution, "and" The Transition of Ecosystemology on Land-Consumption Change from Forest to Monotropic Plantation-Impact of Volatile Organic Emissions in Atmospheric Chemistry – Case Study in Southeast Asia.
She also followed several activities organized by GSC such as dendrology walk which identifies the trees in moderate forests, cutting trees under the Forest Technology Program, set fire (medium forest) and visiting the dam while assisting the locals. She was also appointed as a jury during the Pioneer Showcase program, the annual symposium organized by GSC, aimed at presenting students' research and project outcomes.