"We Know, We Care, We Make!" Community Service Program
Posted On 13/04/2019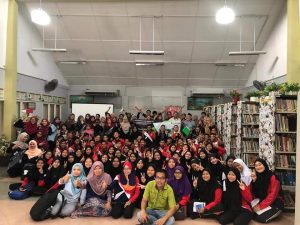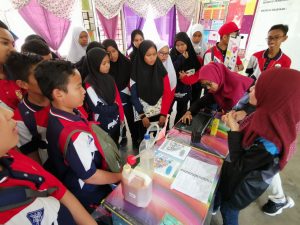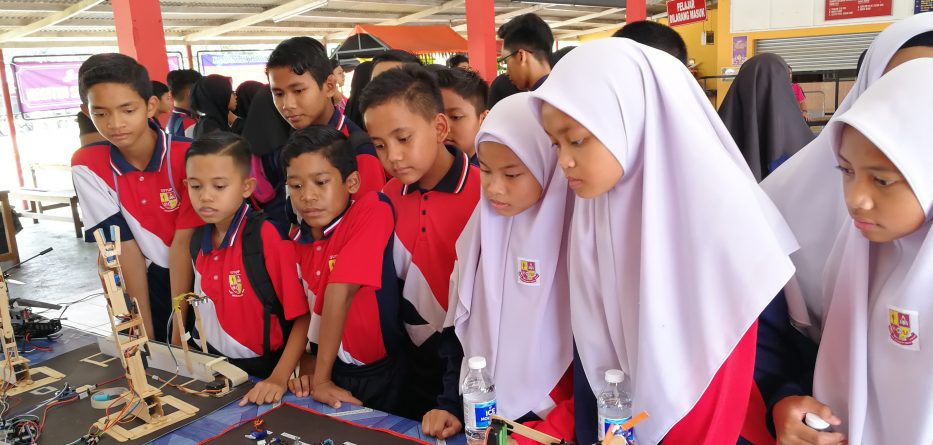 Date:
13th April 2019
Place/Venue:
SMK Dato 'Sulaiman, Parit Sulong, Batu Pahat, Johor
Participants:
320 participants comprising schoolteachers, teachers, students, and FTK staff.
Description:
Universiti Tun Hussein Onn Malaysia (UTHM) continues to play its role as a university for the community by organizing various community programs involving local communities. The latest, Faculty of Engineering Technology (FTK) in collaboration with SMK Dato 'Sulaiman, Parit Sulong, Batu Pahat, Johor, and SWCorp Batu Pahat Branch organized a Community Service Program entitled "We Know, We Care, We Make!" This Environment is in line with the needs of the National STEM Movement which emphasizes the dissemination of Science, Technology, Engineering and Mathematical Information (STEM) to enhance the inclination and understanding of school students in this field.
The second annual program is organized by the Environmental and Conservation course, FTK under the supervision of Associate Professor Dr. Nor Haslina Hashim involved about 320 participants comprising schoolteachers, teachers, students, and FTK staff. The same was attended by the Dean of the FTK, Associate Professor Ts Amran Mohd Zaid concluded the inauguration ceremony held on the same day. According to Nor Haslina, the program was very encouraging when the school's STEM Carnival program was held simultaneously during the week. Apart from organizing two slots of hearing sessions, the program is also enlivened by environmental-friendly exhibition and conservation activities by FTK students. A total of eight exhibition stations loaded with STEM-themed information and activities are also available to students and visitors. The exhibition was also completed by three-panel members to complete the project evaluation for the course. I also held a robotic exhibition by final year students of the industry automation / FTK manufacturing division under Ts. Dr. Amirul Shafiq Sadun. The group which won the fourth Malaysian Combat Robot Competition and fifth place for Robocon Malaysia at the national level managed to get the attention of school students when they showed high interest in small robots and combat robots on display.
Meanwhile, a demonstration of composting was also held by the SWCorp specifically for students, schoolteachers, and FTK students. This demonstration shows how composting using the Takakura method can help compost food waste which is among the largest waste contributors in Malaysia. He added that in conjunction with the program, the Recycling Materials Collection Week was also launched by the school. Earlier, the school managed to collect 440 kg of paper, 45 kg plastic bottles, 3 kg of aluminum tin and 39 kg of iron for their students' efforts. The recycling material was handed over to the Muar branch of the Solid Waste Management and a sum of RM170 was deposited into the school fund. "The organizing of this program is expected to increase awareness on the importance of environmental care as well as to increase the interest of students in the field of Science, Technology, Engineering, and Mathematics. "This collaboration will hopefully further strengthen the relationship between the university, the community, and the industry and give added value to UTHM students and school students through bilateral interactions," he said.