COVID-19 Public Information : Sharing is Caring
Posted On 17/03/2020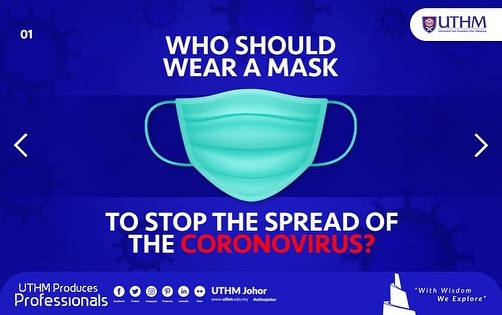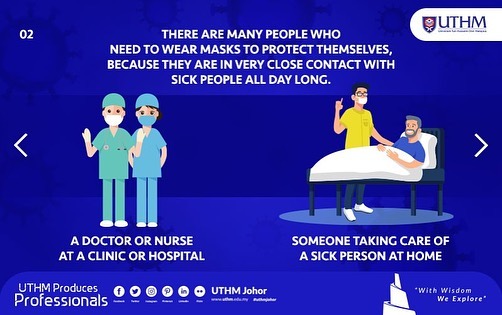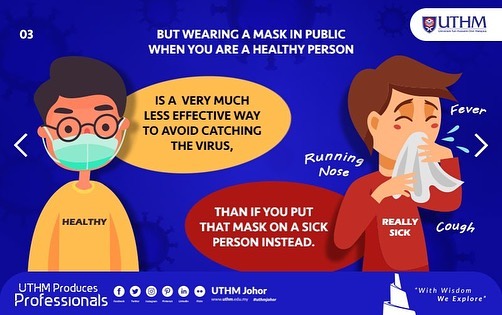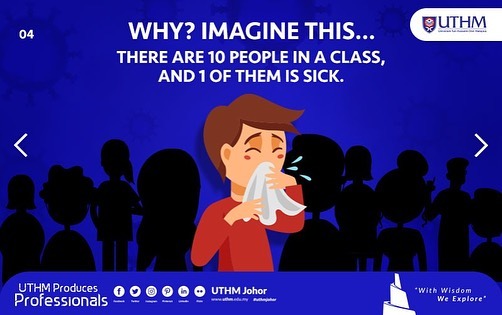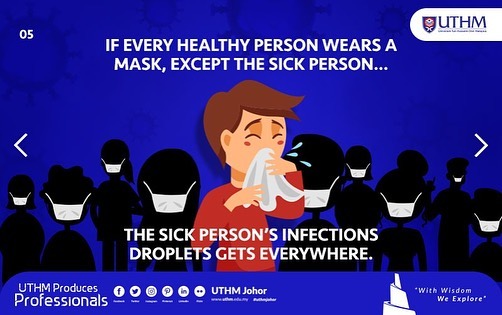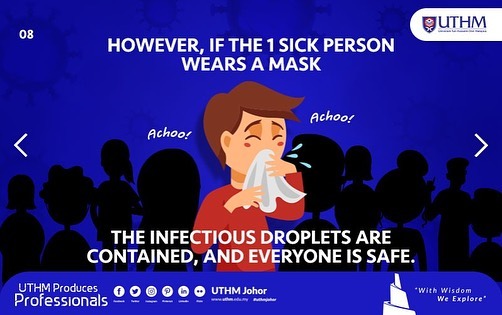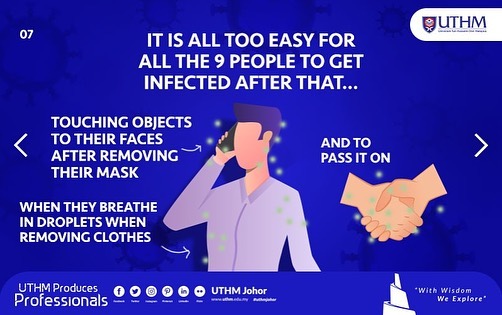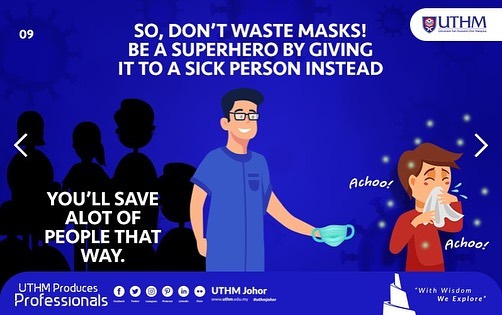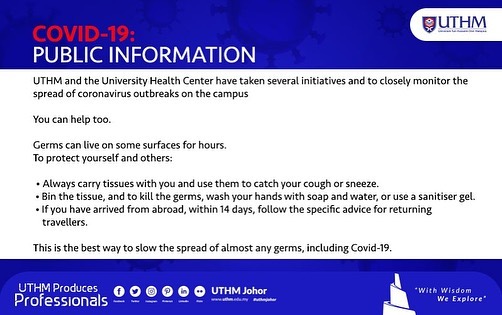 89876729_10159566558972588_6104289154965700608_n
88183181_10159566559022588_8111717102013906944_n
90063377_10159566559082588_4198432159356157952_n
90165005_10159566559187588_5081114480612474880_n
89969311_10159566559337588_6478602156176834560_n
90426594_10159566559427588_3490354621052878848_n
90441892_10159566559567588_6251959197278142464_n
90442017_10159566559502588_1603173740974178304_n
90203950_10159566559632588_2656517451025481728_n
89924442_10159566559717588_812922637800964096_n
Date:
17 March 2020
Place/Venue:
UTHM
Participants:
UTHM Community
Description:
COVID-19 Public Information : Sharing is Caring
Who should wear a mask:
1. Doctor or nurse at a clinic or hospital
2. Someone taking care of a sick person at home
For a healthy person, wearing a mask in public is less effective  than putting that mask on a sick person. This is because, even when the others are wearing masks, the sick person's infections droplets can gets everywhere. For instance, on others' shoes, mobile phones, clothes and etc. Consequently, it is all too easy for others to get infected when they touch their faces  after removing their masks or when they shake hand with others.
However, if the sick person wears a mask, the infectious droplets are contained and everyone is safe.